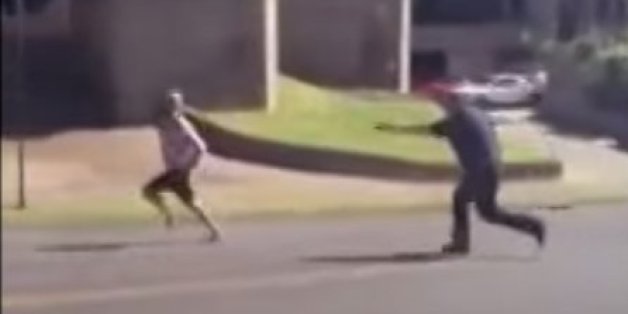 HONOLULU -- It would be hard to call the race for Maui mayor boring.
One of seven candidates, Beau Hawkes, was arrested and tased on Wednesday as he was leaving a meeting on genetically modified organisms, Maui Now reports.
The incident follows the arrest last week of another candidate, Nelson Waikiki, after a televised mayoral debate. Waikiki was out on bail while awaiting sentencing on four felony fraud charges when he violated conditions of his bail. He failed to show up for court-mandated drug testing in May and June, according to The Maui News.
It's not immediately clear if the arrests will impede either candidate's bid for mayor.
A police officer pulled Hawkes over on Haleakala Highway on Wednesday morning for not having a license plate on his car and talking on his cell phone, according to Maui Now, who interviewed Hawkes after the incident.
Hawkes told the cop that he didn't need a license plate because he was a "private individual," adding that he had a "right to use my cell phone if I'd like" because the "anti-cell phone law was enacted without the consent of we the people."
But, according to Hawkes' account, he didn't have time to discuss the matter further. He was late for a GMO meeting, so sped off down the highway, cop in tow.
Hawkes made it to the meeting -- GMO's are a hot topic on Maui. But when he was leaving, an officer approached him in the parking lot, told him to freeze and put his hands up.
Hawkes took off on foot, video shot by a bystander shows.
"C'mon cop, you can't do this dude," he yells in mid stride before the police officer can be seen tasing him.
Hawkes told the news site that he didn't have any animosity toward the arresting officer. As for himself, he said, "I was very loving to everybody that I spoke with during the entire . . . four hour ordeal."
Read Maui Now's full account of the episode here.
You can watch the video below:
BEFORE YOU GO
PHOTO GALLERY
Dumb Criminals: Mugshot Gallery