Attempting to live a normal childhood in refugee camps, Syrian children aggrieved by hardship, loss and violence are the definition of resilience.
The conflict in Syria has produced about 1.1 million children refugees who've been displaced by war, according to the United Nations. Many of these children have lost one or both parents, and have been ripped from their schooling and all the comforts of home.
But in refugee camps housing these children and their families, life moves on. Thanks to the creativity, kindness and compassion of others, it's possible for Syrian children to overcome the heartache of loss -- one smile at a time.
LAUGHING American David Clay of "Clowns Without Borders" performs for children in early June at a refugee camp in Lebanon. (AP Photo/Bilal Hussein)
ACTING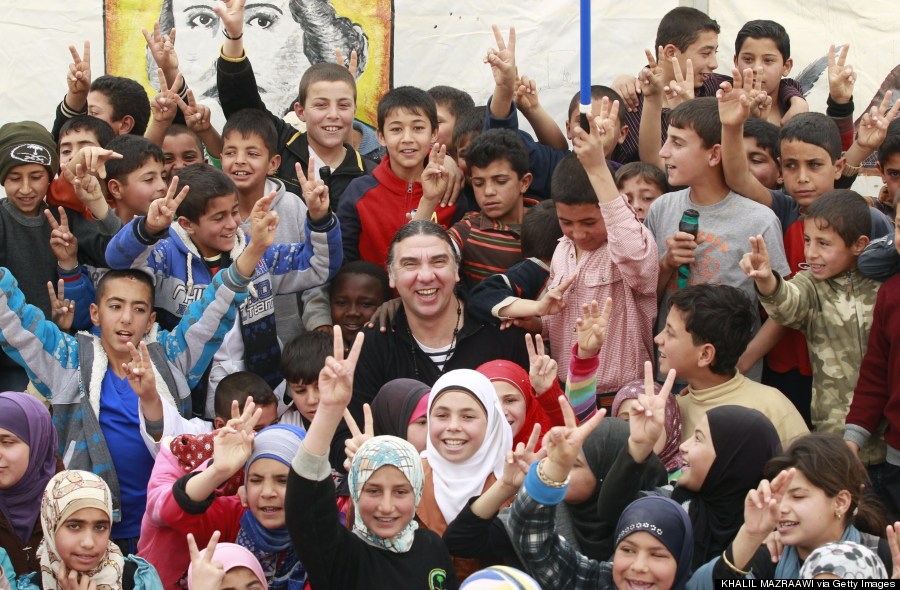 Syrian actor-turned-director Nawwar Bulbul (center) poses amongst Syrian refugee children outside the "Shakespeare tent" in March. The actor had been rehearsing one of Shakespeare's tragedies with the children in hopes of drawing more attention to the humanitarian crisis. (Khalil Mazraawi/AFP/Getty Images)
PLAYING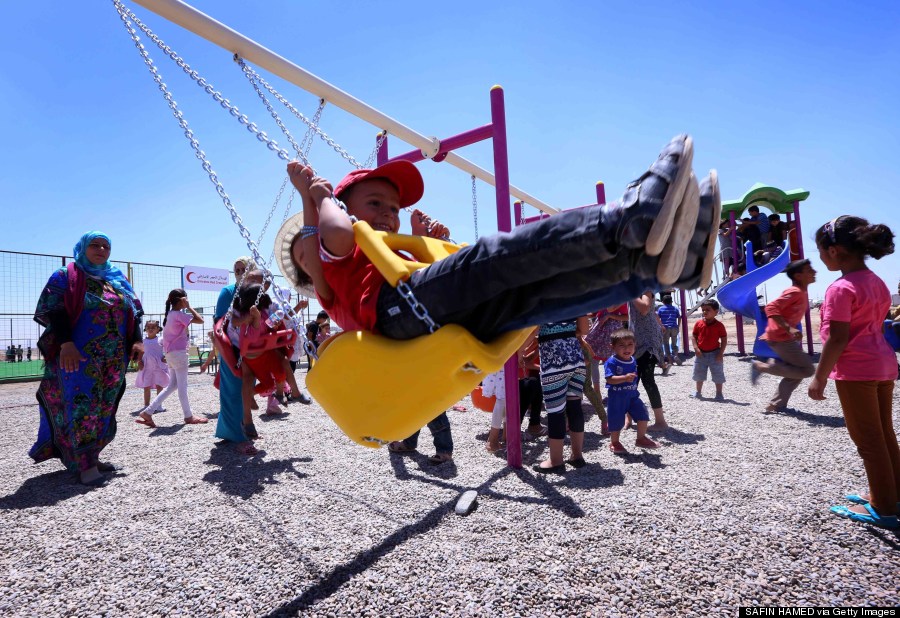 Young Syrian-Kurdish refugees play in the children zone of the camp. The playground was built by the United Arab Emirate's Red Crescent in late June. (Safin Hamed/AFP/Getty Images)
TAEKWONDO

After Spring is a documentary about a taekwondo school in a Syrian refugee camp. The film, which met its fundraising target for production on Kickstarter, features instructors using the sport to help their students cope with trauma.
ART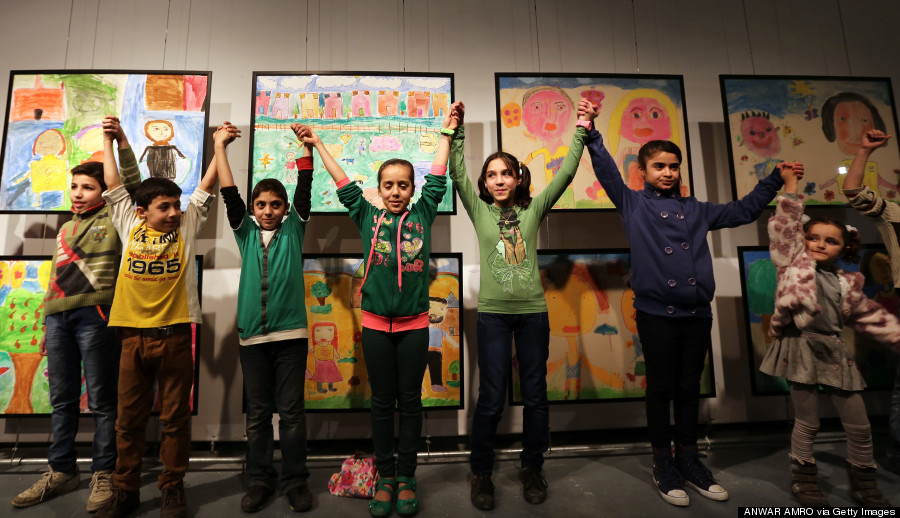 Syrian children proudly display their creative work in Beruit in February. The art exhibition, "Light Against Darkness," is the result of a three-month workshop run by artists who also provided psychological support for the children. (Anwar Amro/AFP/Getty Images)
TOYS

Last year, the UK Pitt Rivers Museum and the UK Scouts and Guides Fellowship collected toys from British school children to send to Syrian refugee camps.
SOCCER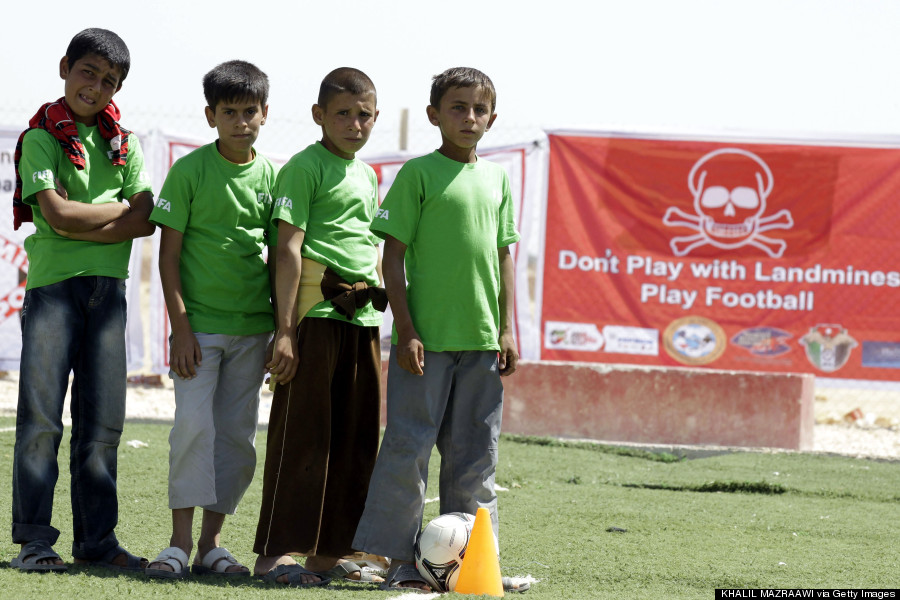 Syrian children pose before playing soccer at a Jordanian refugee camp earlier this month. In the background, a banner reads, "Don't play with landmines, play football," encouraging children to choose peace over violence. (Khalil Mazraawi/AFP/Getty Images)
SINGING

In a video uploaded to YouTube in May, Syrian refugee children learn to sing through their grief. The initiative, Sonbola, aims to bring music and theater back into displaced Syrian children's lives.
Syrian refugee children prove there's always reason to celebrate life.

BEFORE YOU GO
PHOTO GALLERY
Syria Refugee Life