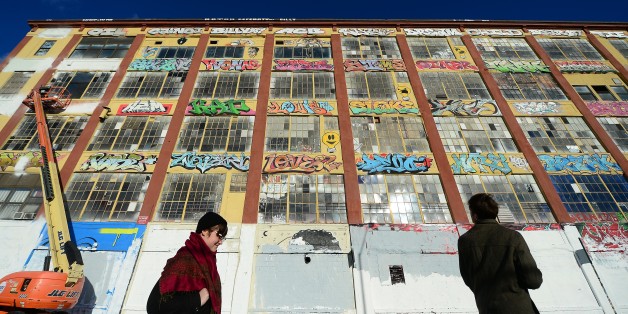 The whitewashing of graffiti mecca 5Pointz last fall has been a hard, slow-burning pill to swallow for street artists and New Yorkers alike. Here to drive the loss home are new renderings of the colossal apartments set to replace the beloved Queens building.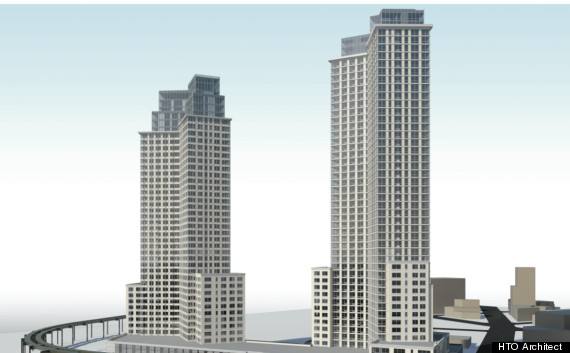 New York Yimby has the scoop on the redevelopment designs from HTO Architect, which feature two towers that will be topped off by "glass crowns" that encase penthouse suites.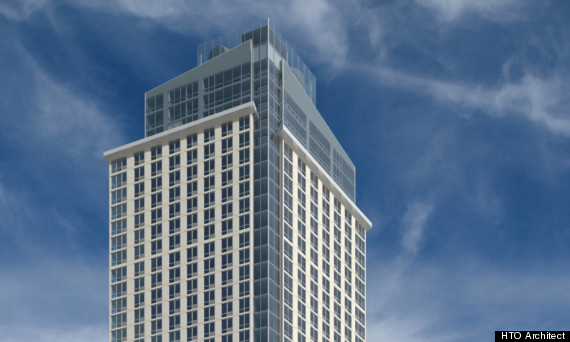 Owner-developer Jerry Wolkoff has defended his decision to knock down the iconic 5Pointz building, where for years he let graffiti artists from across the world install and share their work. A judge sided with Wolkoff last November, declaring that he could not issue an injunction to stop demolition, but admitting that, as a 5pointz admirer, it was going "to tear my heart out to see it torn down."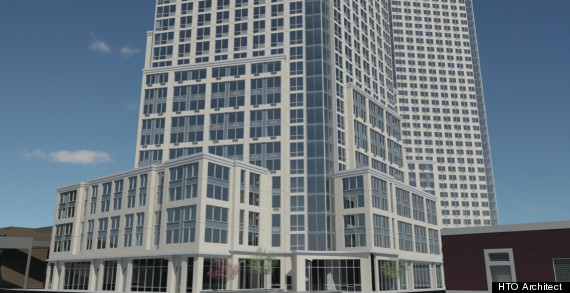 On a positive note, the 22-24 Jackson Avenue redevelopment in Long Island City will include affordable housing without a "poor door" -- the awful separate entrance that several luxury buildings in New York City have recently installed for low-income residents.
BEFORE YOU GO