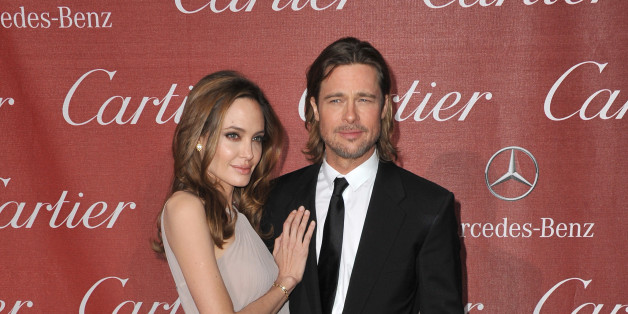 Newsflash: Angelina Jolie and Brad Pitt send handwritten love letters to each other while working on projects on opposite sides of the world.
While Jolie directed upcoming World War II biopic "Unbroken" in Australia, Pitt was over in London filming new World War II drama, "Fury," but the couple made their long-distance relationship work. Jolie, 39, opened up to Australia's TV week magazine about their time apart:
"He was supportive from a distance, and it was quite romantic in a way," she said. "We decided to be of that time when we could imagine he was in the European theatre and I was in the Pacific theater and we wrote hand-written letters to each other that were very connecting for us, thinking of the people that were separated for months if not years at a time back then."
The pair has since reunited, and recently announced plans to stay close by each others' sides as co-stars in the upcoming Universal Pictures film "By the Sea." Jolie will also write and direct the picture. Awww.
Jolie's "Unbroken" hits theaters Christmas Day, and Pitt's "Fury" debuts this November.
BEFORE YOU GO
PHOTO GALLERY
Celebrity News & Photos