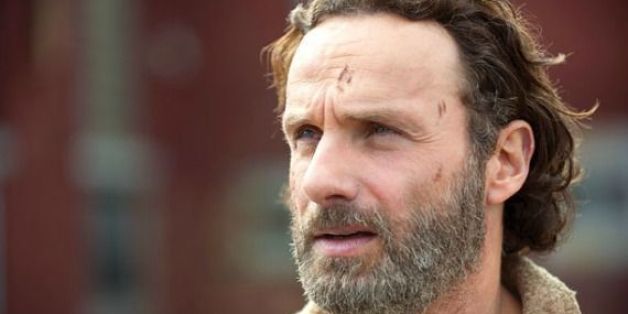 Forget throats. Rick Grimes just ripped our hearts out.
While talking with Entertainment Weekly Radio at Comic-Con, "Walking Dead" star Andrew Lincoln hinted that there could be some major deaths coming in Season 5. "It is an inevitable part of this show," he said. "It's one of the great things, I think, that you have real jeopardy for favorite characters. It won't be without its share of death this season."
In addition to Lincoln's comments, co-star Norman Reedus also recently teased some shocking deaths in the upcoming season, telling HuffPost, "Grab your tissues."
Season 4 of "Walking Dead" ended with our favorite group of survivors being held captive at Terminus and Rick famously saying, "They're screwing with the wrong people." Unfortunately for Grimes and the others, these cast interviews make it seem like perhaps he spoke too soon.
The show creators should just remember one thing though:
Listen to the Entertainment Weekly interview here.
Season 5 of "The Walking Dead" premieres Sunday, October 12, at 9 p.m. ET on AMC.

BEFORE YOU GO
PHOTO GALLERY
The Walking Dead