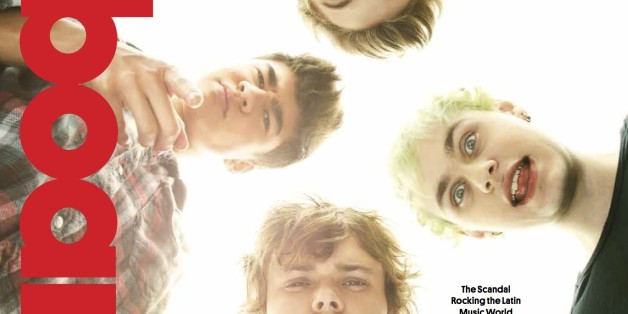 Aussie punk band 5 Seconds of Summer is continuing its (very) hot streak as it makes its way to number one on the Billboard 200 this week.
After their breakout smash hit "She Looks So Perfect" and their new music video "Amnesia" (which dropped earlier this week), the boy band is gracing this week's cover of Billboard magazine for its August 9th issue.
Scroll down to see the cover and for highlights from the interview. Head over to billboard.com for more and pick up the issue, which hits newsstands August 5.
On what it's like to open for One Direction...
"We do punk jumps and all that. We just don't ever say 'f—' onstage." -- Ashton Irwin
""At our own show we talk a lot of sh*t." -- Luke Hemmings
On being a punk band:
"We're so proud of the music we make -- we love it -- and we're fearless. If anyone puts us down, we don't care. Isn't that somewhat punk -- not giving a damn what people say?" -- Irwin
On their impact on new musicians:
"If a kid picks up drumsticks because of our band, job done. Just to have guitars on the radio again is nice." -- Irwin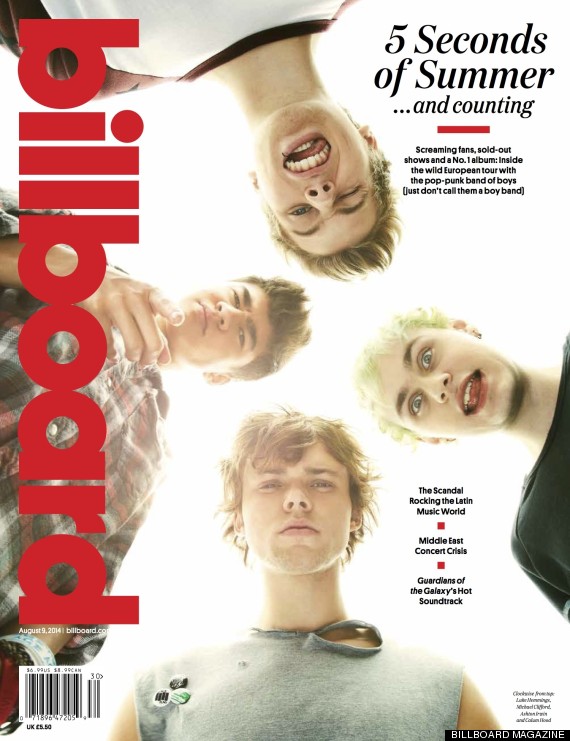 BEFORE YOU GO
PHOTO GALLERY
One Direction Midnight Memories