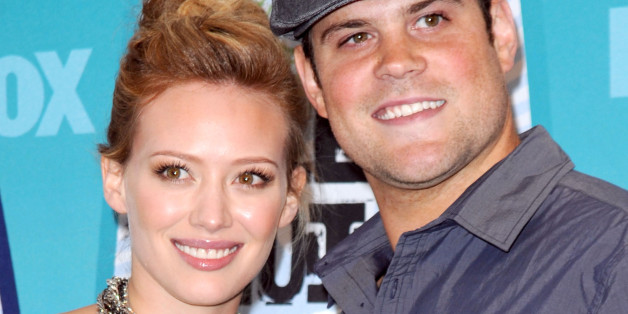 Ever since her "Lizzie McGuire" days, Hilary Duff has been one of the most relatable stars around -- and in an interview with Billboard this week, the star maintained that level-headedness while opening up about the recent struggles in her marriage.
"I'm separated from my husband right now, which has been a very difficult thing to go through," the 26-year-old told the magazine's Pop Shop podcast of her relationship with estranged husband Mike Comrie on Thursday, July 31. "But we have a lot of love for each other and we have this beautiful baby."
After a five-year break from the music industry, Duff recently returned to the studio to begin work on a new album, which, she admits, explores the conflicts in her relationship.
"[There's a song on the album] about my separation and my love for this person, that maybe we're not meant to be together, maybe we are," she said. "It's very, very personal."
Duff's first single off the album, a fun pop anthem titled "Chasing the Sun" debuted earlier this week; it's the artist's first single in six years.
The singer also explained her decision to take a hiatus, saying, "After about five years, I was like I have no life, I have, like, two friends, I'm never home, I'm never with my family. I kind of needed to shut it all down," she continued. "It was time for me to be a person and learn who I wanted to be."
BEFORE YOU GO
PHOTO GALLERY
Celebrity News & Photos