Overhead bin space for (almost) everyone. Glass-tiled bathrooms with acoustic curtains. Swiveling, 12-inch tablet holsters. It's not some far-fetched design for the planes of the future -- it's a real jet you could board as early as 2018.
The Embraer E2 is the commercial airplane you've been dreaming of. British design firm Priestmangoode made passenger personal space the main focus when designing its new cabin, which debuted at the Farnborough Air Show earlier this month.
The most thrilling features are overhead bins with 40 percent more storage space than the ones in a typical passenger jet. That means carry-ons for EVERYONE... in first class at least. And with no legs between the seats in economy, we bet you could come pretty darn close to fitting a piece of carry-on for every passenger onboard.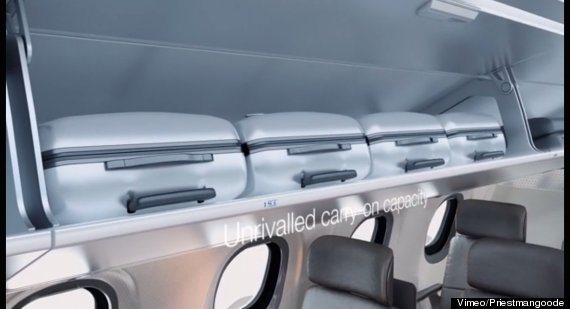 The E2's seats have a whopping 36 inches of pitch -- that's two more than JetBlue's current seats, which are widely regarded as the roomiest in the industry. "Personal service units" -- aka those overhead boxes with your air vent, reading light and flight attendant button -- will take the form of personal, iPhone-like control pads instead of those mashed-up clusters they are now.
This means we won't have to rub shoulders with our neighbor quite so often, and we seriously dig the thought of that.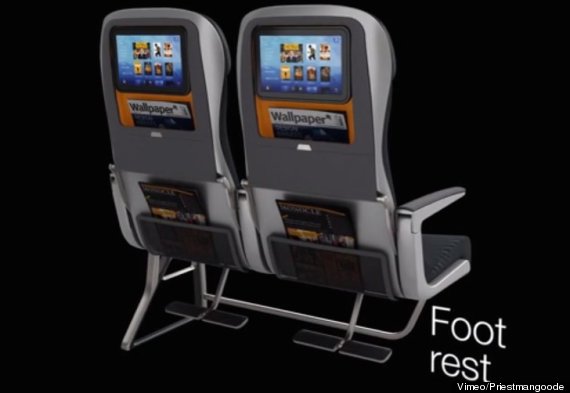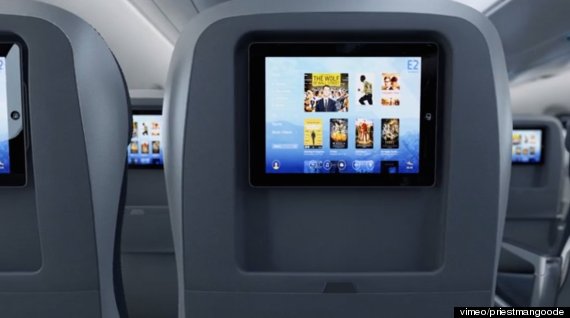 The new plane's swankiness continues with built-in tablet holders so you can watch your own media on a swiveling screen. Windows are "designed to appear larger," further creating an illusion of personal space bubbles. And you'll actually want to use the lavatory, thanks to "acoustic curtains" for privacy, touch-less faucets for germ control and sleek glass tiles for decor.
The E2 jet is all about personal space, so we're all about the E2. The new plane will reportedly hit the market in 2018 --and we can't wait to book a flight.

BEFORE YOU GO
PHOTO GALLERY
Millennial Hotels