Everyone's favorite person, Peter Dinklage, is currently winning life with a mullet and laser cannon, and that's all you really need to know.
Well, actually more curious minds will revel in the knowledge that the 45-year-old "Game of Thrones" star was on set of his new movie,"Pixels," which co-stars Adam Sandler, Kevin James, Josh Gad and "Pretty Little Liars" star Ashley Benson.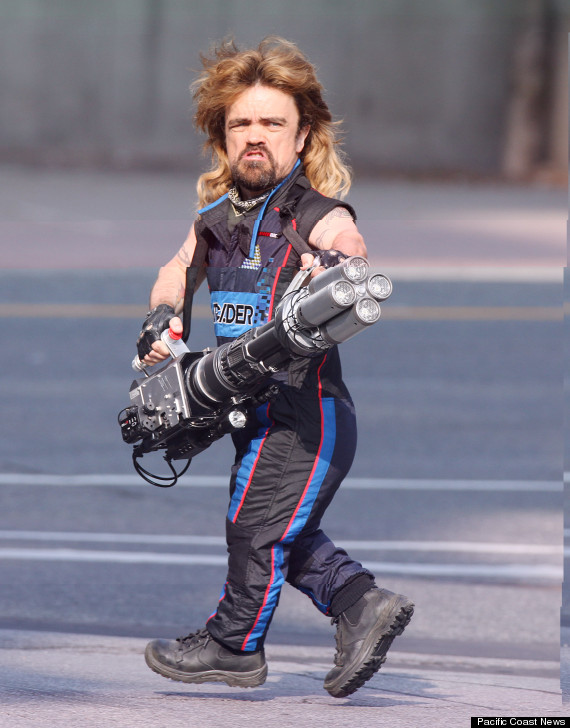 According to The Wrap, the film follows a group of video game experts recruited by the government to fight a crew of classic 1980s video game characters who have attacked New York City. In addition to a mulleted Dinklage, fans can expect to see dozens of iconic video game characters, including Pac-Man, Frogger and Donkey Kong, according to Variety.
BEFORE YOU GO
PHOTO GALLERY
Celebrity News & Photos