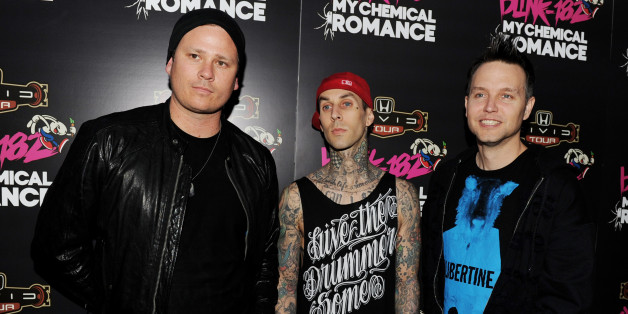 Blink-182 fans, get excited: It looks like the band's new album may be out "sooner rather than later."
In a recent interview with Rockfreaks.net, Blink-182 bassist and vocalist Mark Hoppus said that after encountering some delays, the band will start recording its new album before the end of the year.
"We are getting in the studio at the end of this year," Hoppus said, adding: "We have the beginning of song ideas at this point, and we are really just excited to get into the studio and have an album out sooner rather than later."
Hoppus' comments come on the heels of Tom DeLonge's big reveal on Instagram last month that the band was working on a new album. "#SorryForTheWait," the guitarist wrote in a caption on the photo-sharing app.
Blink-182 hasn't released a full-length album since 2011, when "Neighborhoods" hit store shelves. Fans seem more than eager to hear new material from the band.
"LOVE LOVE LOVE them!" wrote one Facebook user after hearing the news that the band was planning a new album."Cant wait!"
"Stoked!" declared another.
BEFORE YOU GO
PHOTO GALLERY
Celebrity News & Photos