TOP STORIES
GAZA CEASE-FIRE ENTERS DAY TWO As negotiators head to Cairo, both sides are sharpening their negotiating points. Israel and Egypt are seeking to disarm Hamas, while Hamas hopes to keep its military arm. Not surprisingly, no one thinks this will be the end of the conflict. Meanwhile, Gaza residents are evaluating the damage. [HuffPost]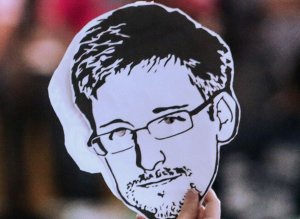 NEW SNOWDEN? The government believes a new leaker is revealing state secrets, according to CNN. The report follows The Intercept's publishing of these top secret documents, which revealed that more than 40% of the individuals listed as terrorist suspects have "no recognized terrorist group affiliation." [CNN]
CHANGE YOUR PASSWORDS, NOW "A Russian crime ring has amassed the largest known collection of stolen Internet credentials, including 1.2 billion username and password combinations and more than 500 million email addresses, security researchers say." A mix of Fortune 500 companies, household names, and smaller companies' data has been compromised. Here's how you can protect yourself in the era of the cyber thief. [NYT]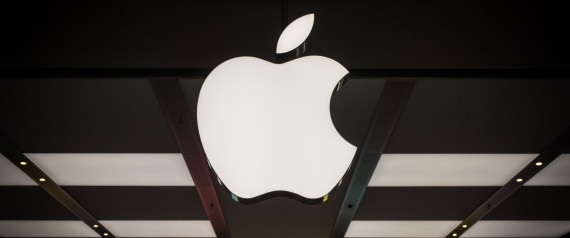 iPHONE 6 TO BE INTRODUCED SEPTEMBER 9 Get ready for a much bigger screen, and a whole new round of yuppies fretting about what monogrammed iPhone case they can buy with the new size. [Bloomberg]
TAKEOVERS ARE HARD 21st Century Fox and Sprint threw in the towel on takeover bids for Time Warner and T-Mobile, respectively. Rupert Murdoch abadoned his bid to expand his media empire after "Time Warner management and its board refused to engage with us to explore an offer which was highly compelling." For Sprint, antitrust regulatory concerns were too big of a hurdle for the deal. Pesky laws, they get you every time. [WSJ]
'TOO BIG TO FAIL' STILL A THING "The nation's 11 largest banks have failed to convince federal regulators they could safely be wound down if they neared failure, government authorities said Tuesday, reinforcing the idea that they are too big to fail." Never a good sign when the FDIC Vice Chairman says, "Each plan being discussed today is deficient and fails to convincingly demonstrate how, in failure, any one of these firms could overcome obstacles to entering bankruptcy without precipitating a financial crisis … Despite the thousands of pages of material these firms submitted, the plans provide no credible or clear path through bankruptcy that doesn't require unrealistic assumptions and direct or indirect public support." [HuffPost]
S&P TAKES INCOME INEQUALITY STAND Researches at Standard & Poor's argue that rising levels of inequality are dampening the U.S.'s chances at a full recovery. Read the whole report here. [NYT]
THE FIRST FULL-TIME FEMALE NBA COACH The San Antonio Spurs announced they hired Becky Hammon, a recently retired WNBA player, to become an assistant coach. Harmon is the first woman to be employed full-time as an NBA coach. ESPN believes Hammon was "born to coach." Twitter erupted with praise for the move and congrats for Hammon. [HuffPost]
WHAT'S BREWING
FALL TV LINE-UP Mark your calendars with this list of when Fall's TV shows return. [Vulture]
KEEPING THAT BRITISH ACCENT GOING Meet James Corden, the comedian rumored to be Craig Ferguson's "Late Late Show" replacement. Entertainment Weekly breaks down who this guy is (he's been popping up a lot lately) and why you'll like the singing Brit. [HuffPost]
GAME OF THRONES: KID EDITION If you ever wished for a Westeros world without all the X-rated stuff, "Game of Thrones" author George R. R. Martin is re-releasing a children's book he wrote in the 80s. Illustrations promise to be PG. [HuffPost]
EBOLA MANIA People have been sending the doctors caring for the two American missionaries diagnosed with Ebola some crazy hate mail. Here's why you should stop freaking out about ebola in the U.S. [CNN]
MONEY IN THE BANK Home expert Peter Walsh reveals how you can save $1,000 a year -- without even trying. Ramp up your ceiling fan use, scrub down that A/C unit filter, shorten your washing machine times, and watch the savings pile up. [HuffPost]
SUGAR = NEW TOBACCO? "You already know that eating too much sugar causes your teeth to rot and can lead to diabetes and obesity. But could it also trigger high cholesterol, high blood pressure, heart disease and possibly even cancer? That's the theory of a group of progressive medical researchers who argue that sugar acts as a toxin in the body and is responsible for not only our rising rates of diabetes and obesity but also increasing incidences of heart disease, cancer and other chronic illness." Say it ain't so. [HuffPost]
ON THE BLOG
NOAM CHOMSKY TACKLES THE NUCLEAR ERA "If some extraterrestrial species were compiling a history of Homo sapiens, they might well break their calendar into two eras: BNW (before nuclear weapons) and NWE (the nuclear weapons era). The latter era, of course, opened on August 6, 1945, the first day of the countdown to what may be the inglorious end of this strange species, which attained the intelligence to discover the effective means to destroy itself, but -- so the evidence suggests -- not the moral and intellectual capacity to control its worst instincts." [HuffPost]
STOP THE ANTI-VACCINATION MOVEMENT "As an autism parent, it offends me that my children's condition is being used to scare people away from life-saving medical treatments. I don't want that to happen. It angers me there are people out there who truly think my children and others like them would be better off dead than just a little different. It's what the anti-vaccine community has come to in many cases; a hatred of all things autism." [HuffPost]
AND WE THOUGHT YOU SHOULD KNOW
~ An upcoming tell-all about Prince Charles and Diana's break-up written by the Queen's former press secretary sounds like a doozy, mostly because the Twitter handle of the guy writing it is @RoyalDickie.
~ New Nazca lines found in the Peruvian Desert are either predicting the end of the world or whether Hillary's running.
~ New mom Olivia Wilde makes a stand for breastfeeding in a fantastic photo shoot for Glamour.
~ Katy Perry not only rules Twitter, but she also has the magical ability to stop screaming babies in their tracks.
Got something to add? Send tips/quips/quotes/stories/photos/events/scoops to Lauren Weber (lauren.weber@huffingtonpost.com). Follow us on Twitter (@LaurenWeberHP). Does somebody keep forwarding you this newsletter? Get your own copy. It's free! Sign up here.