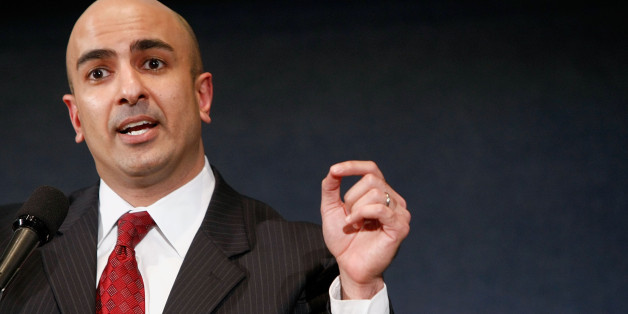 Republican gubernatorial candidate Neel Kashkari appears to be determined to prove to every Californian he's the man for the job, regardless of where they sit on the socioeconomic ladder.
After the multimillionaire spent one week living as a homeless person in Fresno -- and claimed to be unable to find work while doing so -- Kashkari donated $500 to Fresno's Poverello House, a shelter he sought refuge in during the challenge, the Fresno Bee reported. The center provides meals, substance rehabilitation programs and legal aid to the formerly homeless people it assists.
"I walked mile after mile in 100-degree heat searching for a job," Kashkari wrote in the Wall Street Journal after the experience, which he endured to challenge Gov. Jerry Brown's claim that California is in the midst of an economic comeback. "I offered to do anything: wash dishes, sweep floors, pack boxes, cook meals, anything ... In seven days, I didn't see a single 'Help Wanted' sign, but I did see plenty of signs that fast-food outlets now accept food stamps."
Kashkari documented the experience on camera as well, with footage depicting the candidate walking from business to business in search of any employment opportunities.
But not everyone is on board with the candidate's attempts to shed light on the issue. HuffPost blogger and homeless mother Carey Fuller wrote that Kashkari's stint living homeless for a week was nothing more than a "publicity stunt," drawing attention to the fact Kashkari was instrumental in bailing out Wall Street after the Great Recession:
"I don't know any homeless people who worked for Goldman Sachs, nor do I know anyone who headed the bank bailouts of 2008, but I do know that for all the homeless people that exist in this country, homelessness is not a publicity stunt or a temporary adventure. What exactly have the bank bailouts done for those living in poverty and entering into poverty daily as we speak?"
Kashkari's week spent homeless wasn't the first time the candidate delved into challenges facing the poor. SFGate reported last November that Kashkari has previously stayed overnight in an Oakland homeless shelter, visited free clinics and volunteered at food banks. The news outlet claimed that Kashkari -- who is pro-choice, in favor of marriage equality and voted for Obama in 2008 -- is "on a mission to rebrand a California Republican Party that is tired of losing."
If you're interested in supporting Fresno's Poverello House, visit the organization's website.
BEFORE YOU GO
PHOTO GALLERY
Just Like The Movies: 6 Must-See California Landmarks