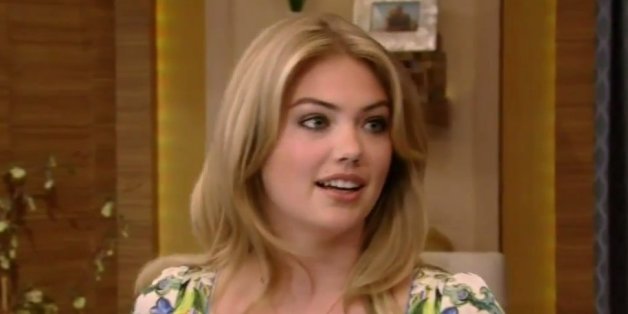 How much do Americans care about what's happening in Iraq? Not as much as they care about what's happening with Kate Upton, it seems.
The model was guest hosting "Live! with Kelly and Michael" on Thursday morning, and when ABC News cut in with a special report about the United States launching an airstrike against militants in Iraq, people were not happy. Mediaite reported that disgruntled viewers erupted on Twitter, complaining, "'US air strikes' just interrupted my Kelly & Michael's show w/ Kate Upton," and, "They just took Kate Upton off my tv to tell me what Obama is doing..... @ThanksObamaUSA."
More tweets, including some from viewers in other time zones where "Good Morning America" was airing instead:
breaking news about bombings in Iraq came on the tv and my main concern was that it was interrupting Kelly and Michael....... #oops #ashamed

— amanda loya (@a_loyaa) August 8, 2014
Seriously abc special report you better not make me miss #LukeBryanOnGMA 😠

— Brittany (@bdillon22) August 8, 2014
@jjul_lynn @LukeBryanOnline @KateUpton oh nevermind....breaking news 😒 #timeforwork

— Samantha Roth (@SammRothh) August 8, 2014
CNN got similar reactions from viewers on Thursday night when it interrupted "The Sixties" for Obama's address about Iraq.
[h/t Mediaite]