While Iraq dominated the front pages of many newspapers on Friday, the New York Post took an entirely different route.
Here was the Post's lead story, the day after President Obama announced new airstrikes on Iraq: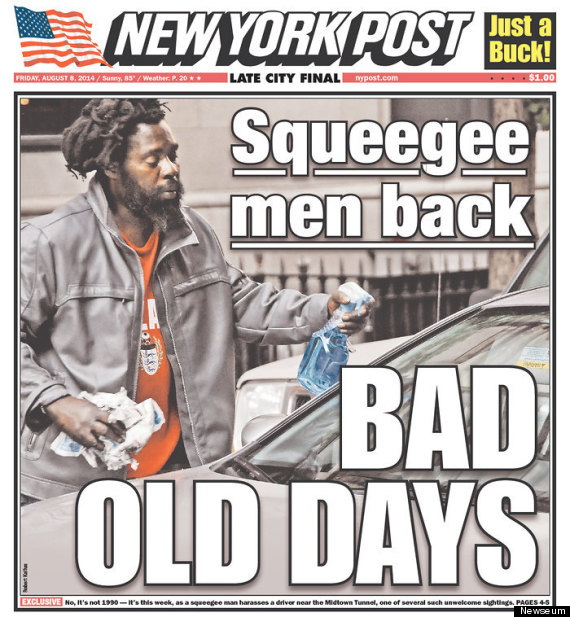 Yes — move aside, big Iraq news and the conflict in the Middle East, because the "squeegee men" are back and that is way more pressing!
Even more amazingly, as New York Observer's Kara Smoke pointed out, the Post's article snuck in yet another shot at rival newspaper the New York Daily News: "Benthins, who has also been seen with a squeegee near Times Square, was using a wadded-up copy of the amNewYork free newspaper as a rag. While the Daily News is best suited as a squeegee, at $1.25, it's too expensive!"