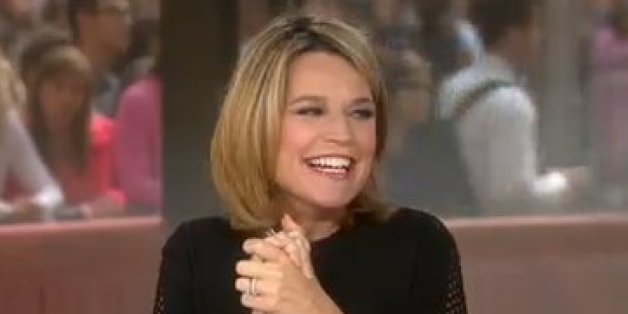 Monday will be Savannah Guthrie's last day before going on maternity leave, the "Today" co-host announced on Friday.
"You know what's a universal sign it's time to go? When none of your shoes fit because your cankles are so large," she joked.
Guthrie revealed her pregnancy -- and her secret wedding to husband Mike Feldman -- in March, and has been chronicling her experience for viewers. The couple has chosen not to find out the baby's sex. Guthrie tweeted Friday:
We don't know our baby's gender - do you?? Twitterverse, you're on: is it #SavannahBOY or #SavannahGIRL??? #orangeroom

— Savannah Guthrie (@SavannahGuthrie) August 8, 2014
"Today" has not revealed who will fill in for Guthrie, though there has been plenty of speculation. Earlier this year, NBC News president Deborah Turness told The New York Times that the show would rely on the network's own "homegrown talent with perhaps a few surprises mixed in."
Meanwhile, Guthrie's colleagues at "Today" have shared plenty of advice with the expectant parents, and threw them a baby shower last month.