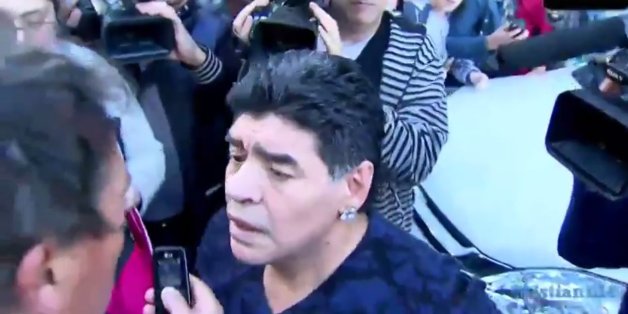 Former Argentine soccer star Diego Maradona is making headlines once again after a recent conversation with reporters got physical.
A YouTube video posted Saturday shows a group of reporters crowding the soccer legend, who was in the car with his former partner, Veronica Ojeda, and their son. The interview got a bit heated before the camera shows Maradona walking up to a reporter -- and slapping him.
Some online reports are saying the reporter winked or made some other kind of gesture at Ojeda, but it's not clear from the video what exactly set the soccer superstar off.
Watch the altercation at 0:58 in the video below.
(h/t: bleacher report)