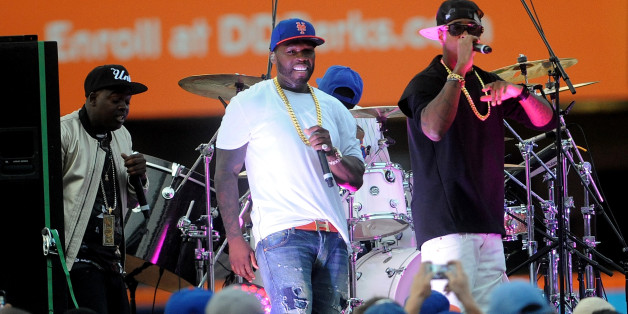 Listening to 50 Cent's "In Da Club" has always been perfect for when it's your birthday, for when you're sipping Bacardi or when it's not your birthday, but now you can add right before a job interview to that list.
A study conducted by Dennis Y. Hsu, Li Huang, Loran F. Nordgren, Derek D. Rucker and Adam D. Galinsky and published by The Society For Personality And Social Psychology tested "high-power" and "low-power" music on a group of subjects. "High-power" music included 50 Cent's "In Da Club," Queen's "We Will Rock You" and 2 Unlimited's "Get Ready For This," while "low-power" music included Biggie's "Big Poppa," Fatboy Slim's "Because We Can," and Baha Men's "Who Let The Dogs Out?" The results suggested that those who listened to the "high-power" or bass-heavy music felt more confident and powerful when going into interviews and meetings, while those listening to the "low-power" music felt meeker, and made more mistakes in a test measuring abstract thinking.
"Just as professional athletes might put on empowering music before they take the field to get them in a powerful state of mind, you might try [this] in certain situations where you want to be empowered," wrote Rucker, a professor of marketing at the Kellogg School of Management.
Chances are, 50 Cent would approve of the study's results. "There are too many entrepreneurs," 50 Cent told Esquire in 2009. "We need the worker to make the process function properly."
BEFORE YOU GO
PHOTO GALLERY
50 Cent at the baseball