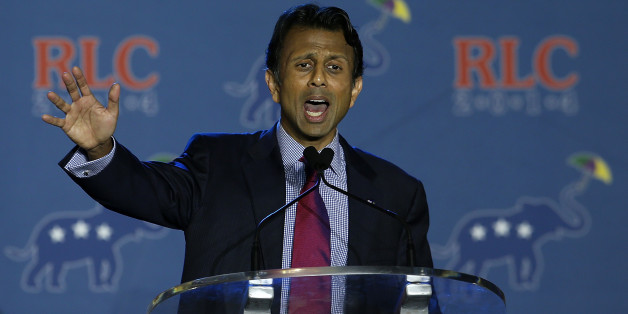 Louisiana Gov. Bobby Jindal (R) has some harsh words for the "kissing congressman," Rep. Vance McAllister (R-La.).
In an interview with CQ Roll Call, Jindal said he doesn't approve of McAllister's decision to run for re-election, adding that "it's been an embarrassment to him, the district, and the state ... I won't be endorsing him."
After McAllister was exposed on video kissing one of his staffers in April, he said he would not run for re-election, though he changed his mind in June. Jindal was among those who called for McAllister to resign when the scandal first erupted.
McAllister has six challengers facing him in the general election: four Republicans, one Democrat and one libertarian.
One of the Republican challengers, Zach Dasher, is related to members of the Robertson family of "Duck Dynasty" fame -- who were previously close with McAllister.
His Democratic challenger is Jamie Mayo. The Monroe, Louisiana, mayor narrowly lost to McAllister in an October 2013 open primary for the special election, and McAllister went on to win the seat in November.
CLARIFICATION: A previous version of this story was unclear about when McAllister won the seat.
BEFORE YOU GO
PHOTO GALLERY
2014 Election: $500,000-Plus Super PAC Donors