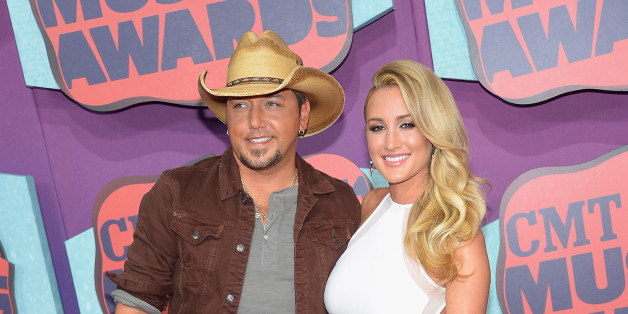 It's been almost two years since Jason Aldean was caught cheating on his wife with "American Idol "contestant Brittany Kerr, and the star says it's high time that fans moved on from the indiscretion.
Since filing for divorce from his then-wife Jessica Ussery back in April 2013, Aldean has continued his relationship with Kerr in the public eye. And after a recent Instagram photo of the two drew hate from followers, the country singer fired back with a message to those commenting on his personal life.
In a second post to Instagram, Aldean shared the following image:
The picture makes the star's request for privacy pretty clear. But in case readers missed the sentiment behind it, Aldean included a caption addressing the situation:
"So sick of people judging me and @brittanylkerr over things they know nothing about. I have made mistakes but i am a better person because of it, and wouldnt change a thing. Im happier than i have ever been, so thank u to all the people who support us. We are happy and life goes on. Its time to move on people. #aldeanarmy #oldnews #timetomoveon."
Commenters may not have gotten the memo, but Aldean has no plans to leave Kerr anytime soon -- especially not in response to their Internet shade.
BEFORE YOU GO
PHOTO GALLERY
CMT Country Music Awards 2014