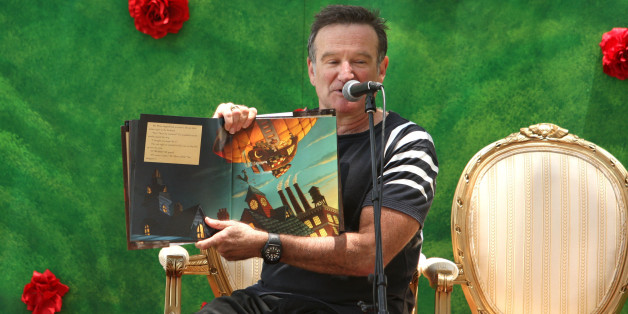 Updated on Aug. 12, 2014

Fans are mourning the loss of a comedic genius who lit up the screen, and a humanitarian who used his wit and generosity to make the world a brighter place.
Academy Award-winner Robin Williams died in an apparent suicide on Monday, and it was the way he used his craft to help people in need that many will miss most.
The 63-year-old threw his swaying power behind a number of causes, including the Christopher and Dana Reeve Foundation, Comic Relief, St. Jude Children's Research Hospital, the Livestrong Foundation, the Elizabeth Glaser Pediatric AIDS Foundation, among others.
The Christopher and Dana Reeve Foundation, which is committed to curing spinal cord injuries, tweeted "Friends 'til the end," with a picture of Reeve with his arms around Williams -- who served as a board member for the organization.
Friends 'til the end. #RobinWilliams http://t.co/uem2F7vbne

— Reeve Foundation (@ReeveFoundation) August 12, 2014
Williams and Reeve roomed together while studying acting at the Juilliard School in New York City, and the "Good Will Hunting" actor was the first to bring a smile to Reeve's face after a 1995 horseback riding accident left him paralyzed from the neck down.
In an interview with Barbara Walters, Reeve shared how he had wanted to die after learning he was paralyzed. Williams, soon after, traipsed into the hospital room, wearing a doctor's coat and with a deep accent, demanded "turn over." It was then, Reeve shared, that he knew that if he could laugh, he could live.
Williams also played a pivotal role in getting Comic Relief -- an organization that helps the homeless -- off the ground.
In 1986, the year the group was started, Williams, Whoopi Goldberg and Billy Crystal hosted an event that showcased 47 comics, according the organization's website. That event alone brought in $2.5 million.
The trifecta went on to help raise more than $80 million for Comic Relief, the Los Angeles Times reported.
But Williams dropped the comedic act when it came time to exact meaningful change.
In 1990, he testified before Congress and pressed for more long-term efforts to end homelessness, instead of just focusing on "Band-Aid" solutions.
He advocated specifically for the Homelessness Prevention and Revitalization Act, which called for more affordable housing, among other measures.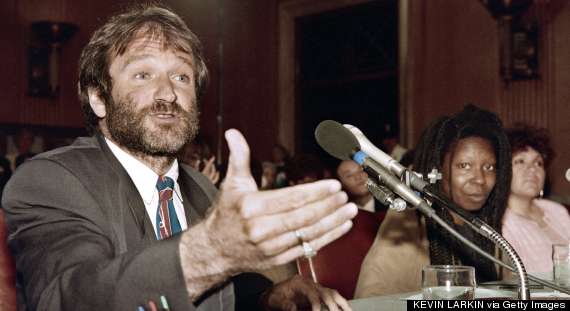 "The important debate isn't about how many people are homeless," Williams said. "But rather, how to help those who are. We must provide comprehensive social services in order to help homeless people live dignified, productive lives."
Even when he stepped off screen, he often retained some of his characters' best qualities.
Similar to the wisecracking DJ he played in "Good Morning Vietnam," Williams always had a soft spot for the military.
For more than a decade, he participated in United Service Organization (USO) tours. He performed for nearly 90,000 troops in 13 different countries, from Afghanistan to Kuwait, according to Fox News.
It was fitting that Williams, who played a physician who treated his patients with humor in "Patch Adams," also brought smiles to sick children during his time off.
Williams was a longtime supporter of St. Jude Children's Research Hospital.
As recently as last October, the late actor joined Jennifer Aniston, Sofia Vergara and a number of other stars in the organization's 10th annual Thanks and Giving Campaign. Williams appeared in a fundraising video with a girl named Darcy who was battling a rare and inoperable brain tumor.
But he wasn't just involved in official campaigns. Williams also visited with kids one-on-one and surprised others in the hallway with autographs, according to MS News Now.
"Today the world lost an iconic man and entertainer, and St. Jude Children's Research Hospital lost an incredible friend and supporter," St. Jude said in a statement on Monday. "His humor brought bright smiles and laughter to our patients and families and his generosity deeply touched the hearts of all who knew him."
BEFORE YOU GO
PHOTO GALLERY
Robin Williams Quotes