The East Coast is totally great. There are color-changing leaves and some frigid beaches, and the swamps of Florida are serene and -- oh, who are we kidding?!
It's incredibly painful to be anywhere but the West Coast, because let's face it: we're the best coast. Here are just a few small reasons...
1. The weather is damn near perfect.
It's literally sunny 88 percent of the time in Redding, California. Winters are never harsh on the West Coast, and summers are warm, but pleasant. Have fun with your "polar vortex" and deadly heat waves, Eastern Seaboard.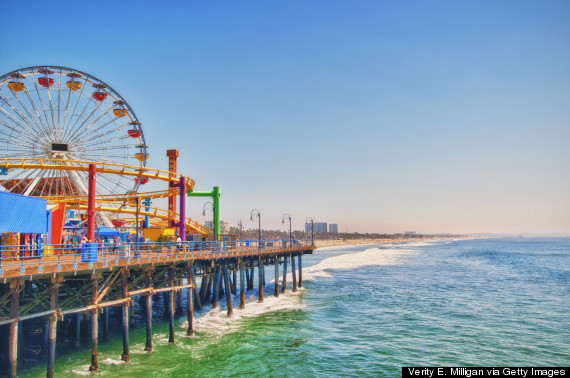 2. Coffee tastes better here.
Just ask the folks at Seattle's Espresso Vivace, which Emeril Lagasse calls -- BAM! -- the best coffee on Earth.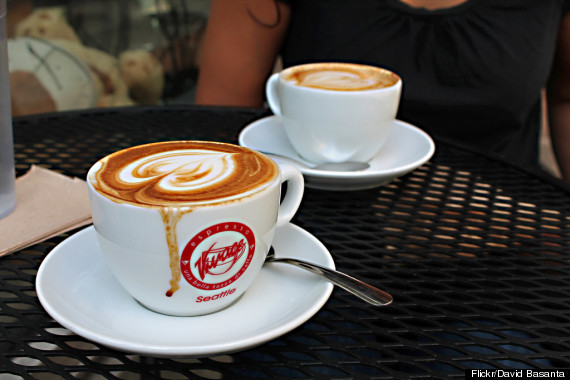 3. Hidden beaches around every corner.
Yup, this expanse of majesty just happens to be tucked past some innocent-looking mailboxes down a lonely one-way road in California.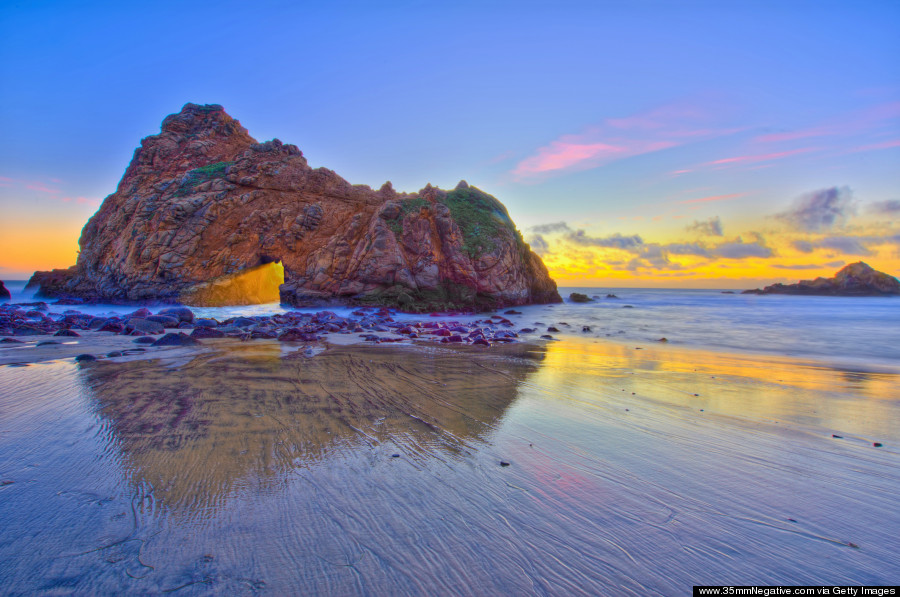 4. West Coast people use words that East Coast people do not.
What's the proper English equivalent of "gnarly"? Or "stoked"? Or "siiick, dude"?

5. It's where Joe made his first trade.
In 1967, the very first Trader Joe's opened in Pasadena, California. It's been changing lives ever since, one bottle of Two Buck at a time.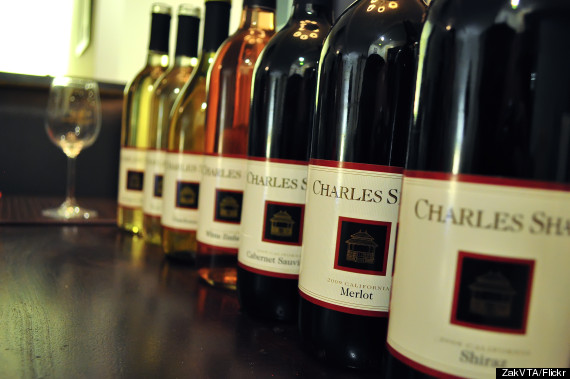 6. Highway 1 can take you anywhere.
From Orange County to Los Angeles to Big Sur to the Golden Gate Bridge, just follow this legendary highway for the road trip of a lifetime.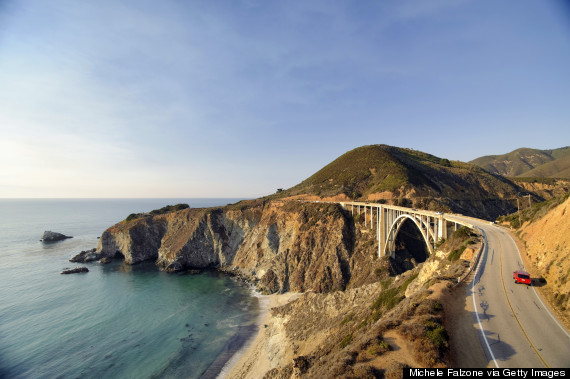 7. Burritos come with fries inside them.
A true California burrito has carne asada, cheese, salsa, guac and -- wait for it -- LOADS of fresh-made french fries. Get the good stuff in San Diego.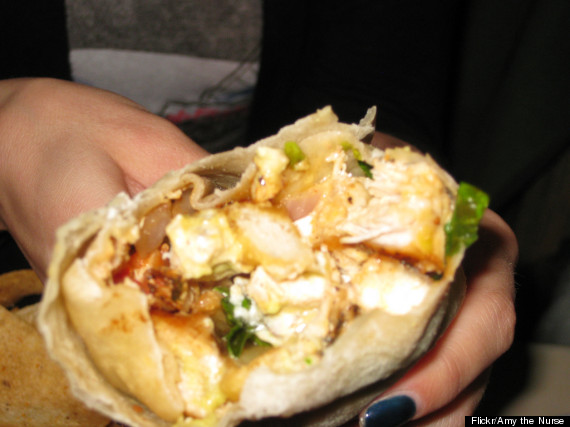 8. The San Francisco Giants and the Seattle Seahawks.
The Giants (formerly of New York, but who cares) have won the most games of any professional sports team in North America. And need we remind you of Super Bowl XLVIII?

9. You can surf, ski and hike, all in the same day.
...without changing outfits.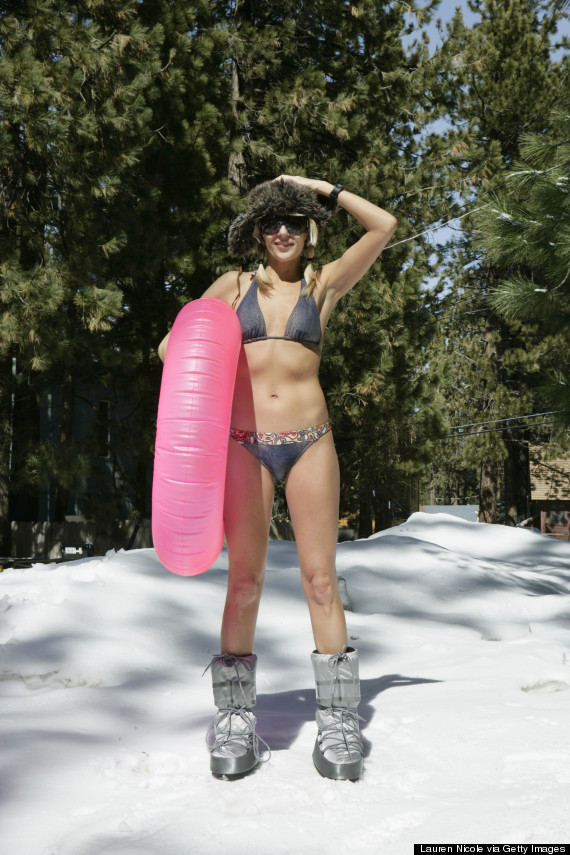 10. Coachella and Outside Lands are arguably our country's two greatest music fests.
One is for musical hippies who live down South, and the other is for... well, musical hippies who live up North. Both are chilled-out chances to dance with flowers in your hair before the likes of Muse and Tom Petty.

11. The West Coast is home to some of America's best small cities.
Carmel-by-the-Sea is responsible for inspiring the work of Robert Louis Stevenson and Ansel Adams, and Clint Eastwood used to be mayor. Meanwhile, Santa Barbara's downtown is lively but low-key.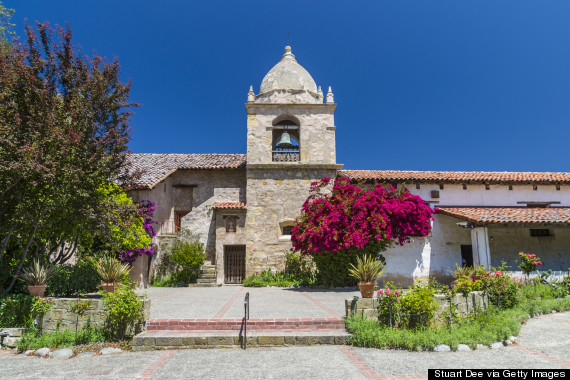 12. Every TV show worth watching was set here.
"Baywatch," "Laguna Beach," "The OC," "Real Housewives"... they're not particularly classy, but you saw them ALL.

13. West Coasters love Yosemite, and they can't wait to share it.
Just ask anyone who's hiked Half Dome: Yosemite is as majestic as a national park can get. The hike inspired friends Colin Delehanty and Sheldon Neill to launch Project Yosemite, an epic time-lapse video series aimed at alerting the public to Yosemite's greatness.

14. There is "ski week."
You know, that week in February that you get off from school to go skiing. Oh, you didn't have that? WEST COAST BEST COAST.

15. Malls are outdoors.
Yep, the stores are ALL OUTSIDE. Take Fashion Island, for example.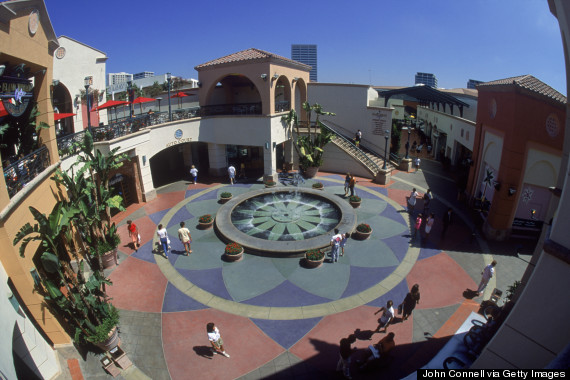 16. Retirement happens in Palm Springs, not Florida.
Visiting your grandparents -- or retiring yourself -- means dry heat, retro townhouses and those epic golf course vistas.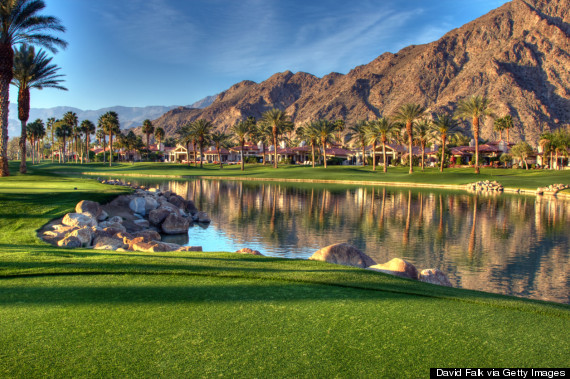 17. Three states means less confusion.
Is it Delaware-New Jersey-Maryland, or Maryland-Delaware-New Jersey? We never could remember. Geography ain't no thang on the West Coast: California, Oregon and Washington are all in a neat little row.

18. There is actually a ton of forests.
The West Coast boasts infinitely more National Forests than the East Coast. At Mt. Baker-Snoqualmie, just east of Seattle, you can climb glaciers to summit an active volcano.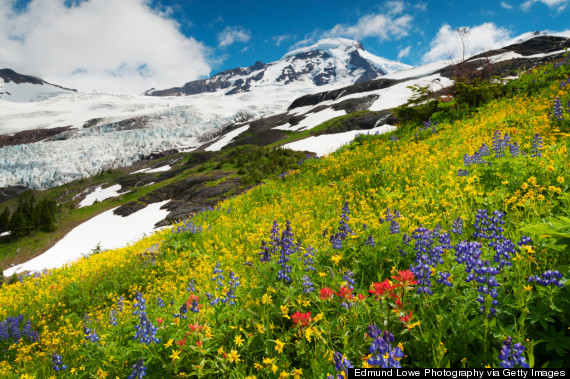 19. On the West Coast, the rainbow flag flies high.
From the San Francisco Pride Parade to Portland's Gaylabration Dance Party to Seattle's Pride Picnic and brunches, the West Coast knows diversity is something to celebrate.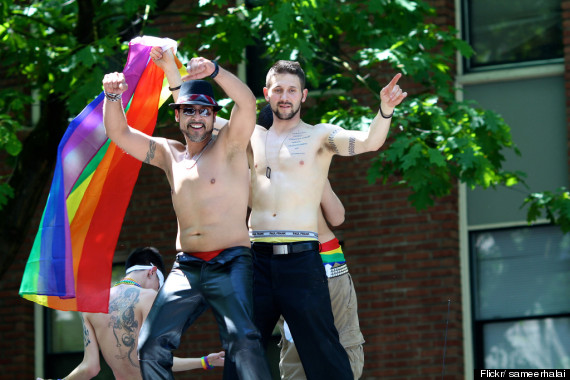 20. Wine-os are welcome.
From Santa Barbara and Napa all the way up to Washington's Columbia Valley, the West is a safe place for friends of The Grape.

21. The West Coast has pretty much every terrain you could want.
The glamorous flatlands of Los Angeles. The urban labyrinth of San Francisco. The lush forests of Crown Point, Oregon and the snow-dusted peaks of Crystal Mountain, Washington. You want it? The West Coast's got it.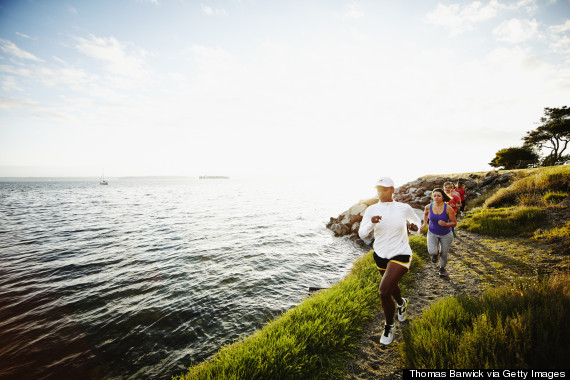 22. In-N-Out.
No explanation necessary.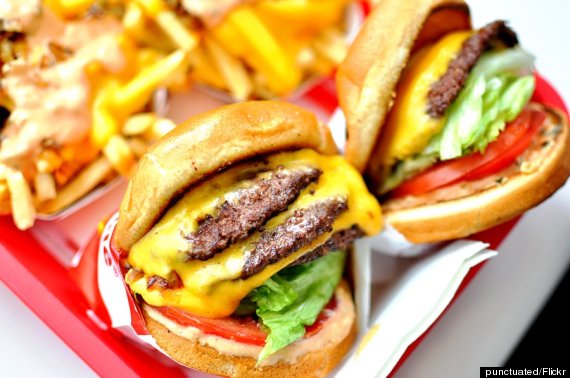 23. We have the biggest bookstore in the world.
Powell's City of Books boasts a staggering 1.6 acres of shelves in nine color-coded rooms -- they claim they're the largest bookseller on the planet, and we're kind of inclined to believe them.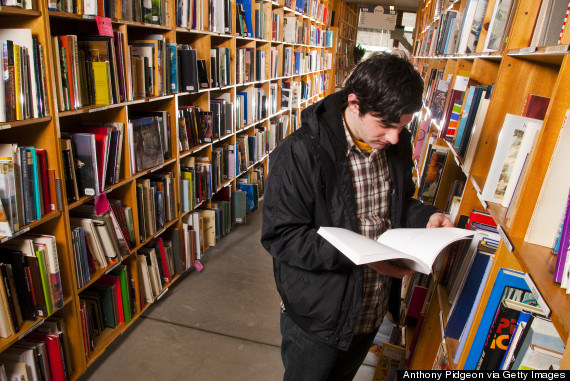 24. You can drive right up (well, down) to Mexico.
You'll need a passport to get in, or you can sit and ogle our neighbor nation from afar.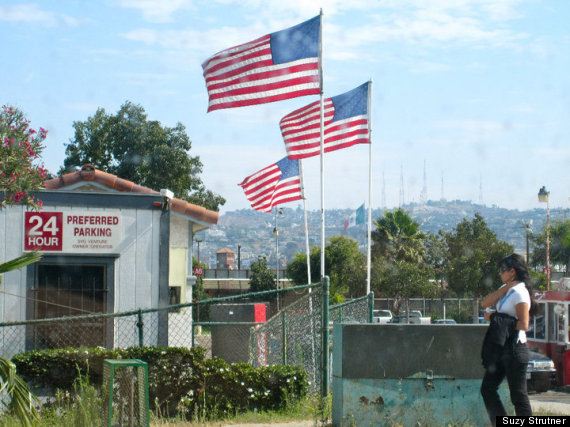 25. The Pac-12 is as good as college football gets.
Our teams may not crush it every time, but you'll never forget a tailgate at the Rose Bowl or Autzen Stadium. 26. Catalina Island.
Our version of an "island getaway" is an hour-long ferry ride to the island where everyone eats buffalo burgers and drives golf carts. Just anchor your boat near the old casino, and jump on in.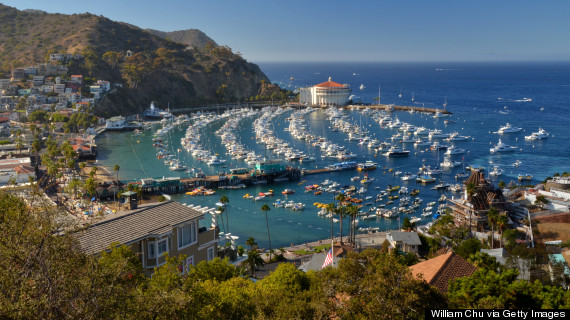 27. Voodoo Doughnuts
Just look at those zany little babies, native to Portland, Oregon.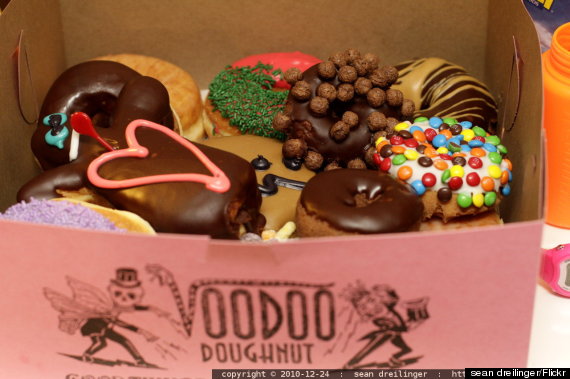 28. ...and baked goods in general.
Ok fine, we'll go on. The cinnamon-sugar donuts at Lola, the cannelé at Ken's... and who WOULDN'T fly cross-country for the treats at Tartine?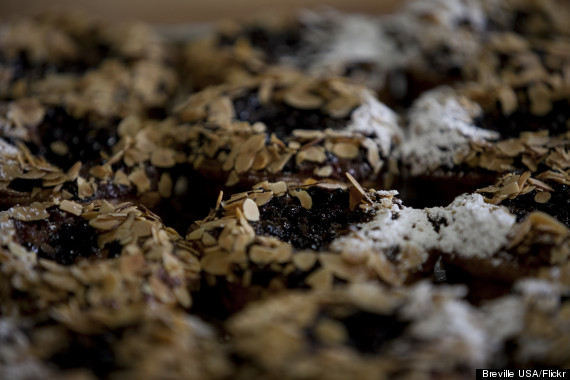 29. The West Coast is animal-friendly.
People bring their dogs to hotels, to the mall, to restaurants... even to their yacht parties. Once you put the teacup maltese in the stroller, though, you've gone too far.

30. Surfing, and the attractive humans who do it.
The U.S. Open of Surfing -- held every summer in Huntington Beach, California -- is your best shot at spotting the biggest names in the sport, from Carissa Moore to Kelly Slater. Good thing there's water nearby... cuz these athletes are smokin'. 31. L.A. to Seattle is everyone's idea of a perfect road trip.
One part urban, two parts farm-y, three parts forest-y, and many parts beachy.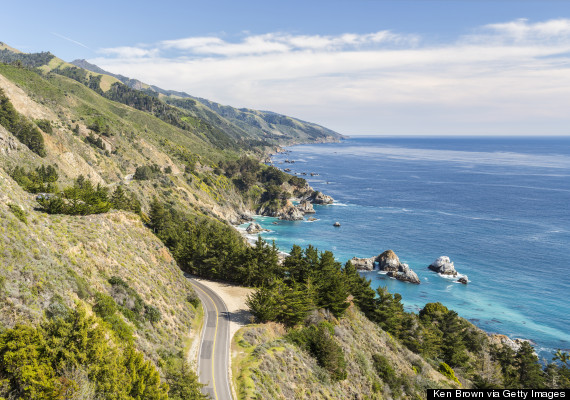 32. The West Coast boasts some of the best golf courses in the country.
The fifteenth, sixteenth and seventeenth holes at Cypress Point are often cited as some of the best golf holes in the world -- too bad it's so darn hard to become a member. More accessible is Pebble Beach, where PGA superstars make frequent stops.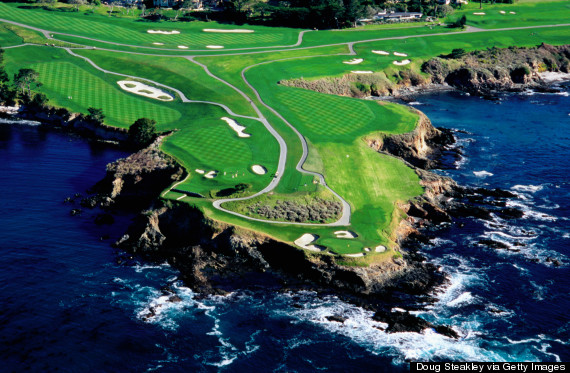 33. Disneyland.
No, not World. Land. DisneyLAND. The original. The best.

...and we're in a relationship with YOU, West Coast.
BEFORE YOU GO
PHOTO GALLERY
Six west coast destinations for yoga lovers