BEIJING -- The pollution in this city has been making headlines for years, but when the smog clears it makes way for one of the most striking skylines in the world. Over the past decade, Beijing has put out structures that dazzle the eyes and tickle the imagination. Star architects from around the world have been allowed to experiment with unique -- and sometimes bizarre -- designs, and the result is a cityscape that's constantly changing and yet totally unmistakable. Here are six of our favorite buildings:
Name: Galaxy SOHO
Year Built: 2012
Architect: Zaha Hadid Architects
Used for: Mixed retail and office space
Why we like it: The fluid and curvaceous Galaxy SOHO building, located in the center of Beijing, is part shopping center and part office complex. It truly comes into its own at night when kids, couples and grandparents gather in the center of the compound to stroll, play games and catch up with friends. The building received a prestigious Royal Institute of British Architects award in 2013, though it has also been lambasted for failing to attract occupants and requiring the demolition of some of Beijing's traditional courtyard homes.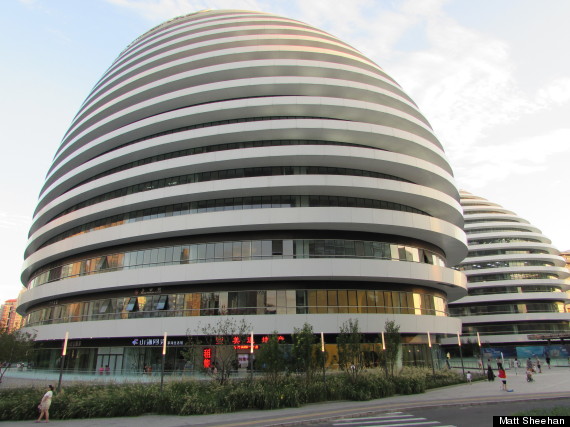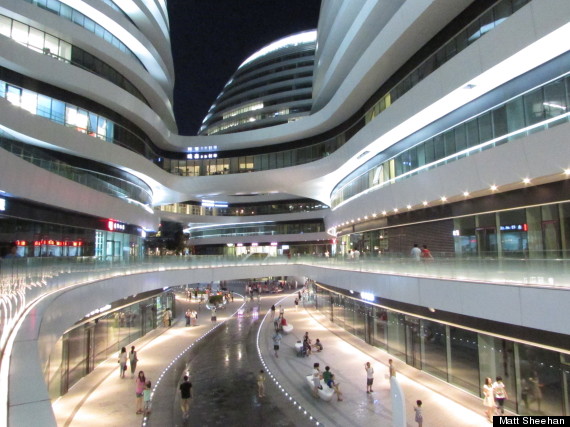 Name: CCTV Headquarters
Year Built: 2012
Architect: Rem Koolhaas, Ole Scheeren
Used for: Headquarters for the Chinese government's state broadcaster
Why we like it: Large, in charge and utterly unique, the China Central Television (CCTV) headquarters in eastern Beijing has become an icon of the city skyline. The link between the jauntily slanted towers creates an upside-down U that gave birth to the monument's colloquial nickname: The Big Underpants.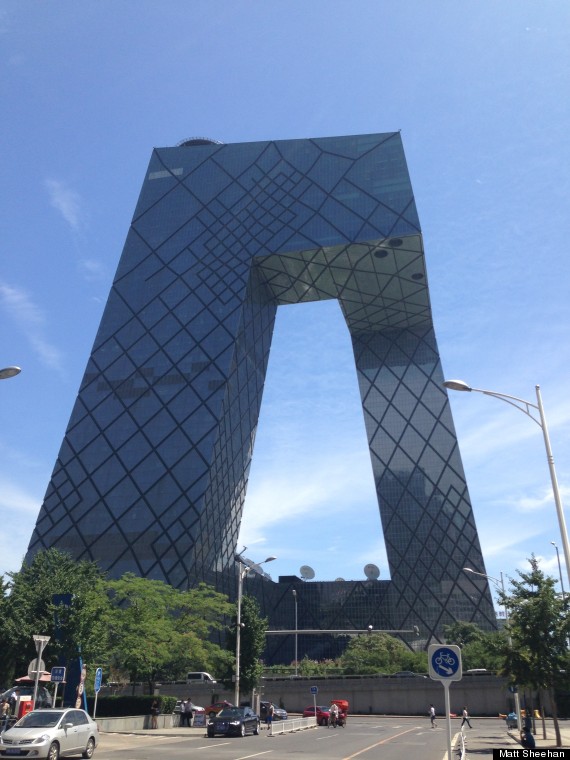 Name: Linked-Hybrid
Year Built: 2009
Architects: Steven Holl Architects
Used for: Mixed residential, retail, education… everything
Why we like it: Named the "Best Tall Building" in Asia/Australia by the Council on Tall Buildings and Urban Habitat, the Linked-Hybrid complex seeks to create a "city within a city" complete with office, education and leisure facilities, such as a jazz club. The complex consists of eight towers linked by skybridges surrounding a wide-open courtyard. By offering residents all the essentials of daily life in one compound, Linked Hybrid tries to minimize commute times and maximize community atmosphere.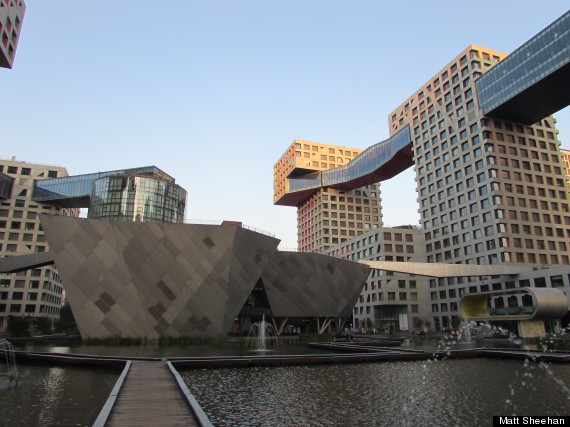 Name: Beijing National Stadium (aka "The Bird's Nest") and Beijing National Aquatics Center (aka "The Water Cube")
Year Built: 2008
Architects: Too many to list
Used for: The 2008 Olympics and now a variety of major events
Why we like it: Many described the 2008 Summer Olympics as a coming out party for China, and these two neighboring structures stood front and center in that display of 21st-century exuberance. The Water Cube and Bird's Nest set a new gold standard for ostentatious Olympic venues. Having fulfilled their mission for all 16 days of the games, the two venues now serve as architectural eye candy, an indoor waterpark, and as a venue for the occasional mega-concert or soccer game.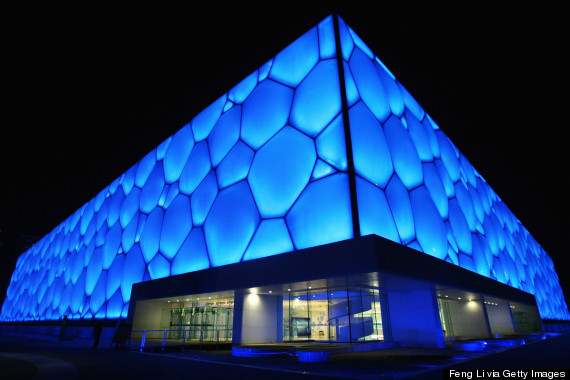 Name: People's Daily Headquarters
Year Built: Still unfinished
Architect: Zhou Qi
Used for: Home to the Communist Party mouthpiece newspaper
Why we like it: This towering architectural marvel (one of the few on this list designed by a Chinese architect) first made the news for less flattering reasons: Earlier this year, the tower's upper reaches were coated in scaffolding that gave the entire structure a distinctly phallic look. The People's Daily, an official newspaper of the government, often collaborates with state broadcaster CCTV on propaganda work, and Chinese netizens found that with some creative Photoshopping, the two organizations' buildings made quite the pairing. Now the scaffolding is down, the snickering has subsided, and we're left with another remarkable addition to the Beijing skyline.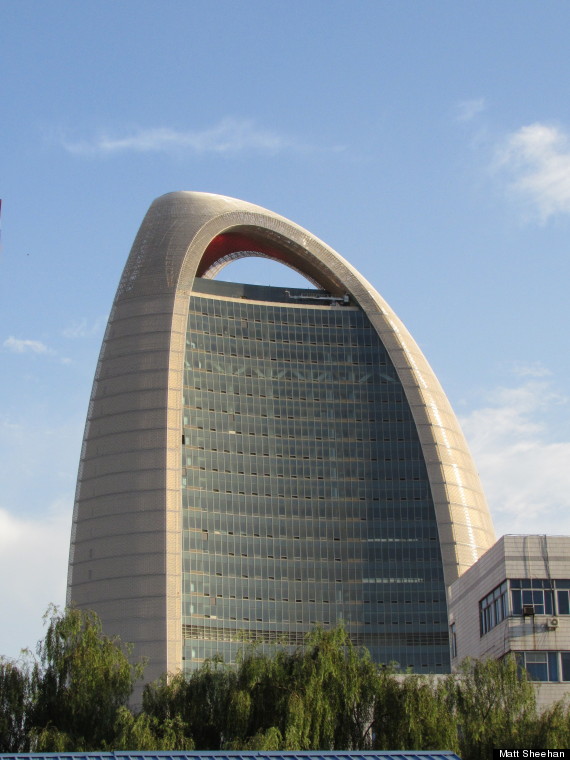 Name: Phoenix International Media Center
Year Built: Still unfinished
Architect: BIAD UFo
Used for: Home to Phoenix Satellite Television
Why we like it: Modeled on a mobius strip, this yet-to-be opened structure has been dubbed the "little bird's nest" by locals, since it resembles the National Stadium. The sloping structure contains enough office and studio space to cover the entire television production cycle for Phoenix Satellite Television, a private Hong Kong firm that broadcasts in mainland China. The designers accounted for China's ongoing environmental woes by using various water and energy saving functions. Rainwater flowing down the building's sinuous sides will be collected and recycled on site to water the green spaces.