We have it pretty good in Hawaii. Studies show we're the happiest people in America and we also live the longest. But why? Is it the sunshine, the natural beauty that just won't quit, the yoga studios on every corner? What is it about the Hawaii lifestyle that leads to rejuvenation and good health?
We're calling it the Longevity Principle, and we at HuffPost Hawaii have invited the best in the business to help us figure it out. Local luminaries, such as best-selling co-author of "The Okinawa Program" and longevity researcher Dr. Bradley Wilcox, Hawaii Executive Office on Aging Director Dr. Wesley Lum, neuroscientist and NIH-researcher turned acupuncturist Mei-Lin Maunakea, and long-term care coordinator Cullen Hayashida, will talk about Hawaii's unique way of life in a conversation moderated by Mahealani Richardson of the Shriners Hospitals for Children and PBS Insights.
The panelists will explore this Longevity Principle and how you can make it work for you; how genetics, the food you eat, holistic approaches to maintenance, and your general sense of well-being can help you live a longer, healthier and more balanced life.
The event, sponsored by AARP Hawaii, will take place on Tuesday, September 9 at 5 p.m., at the Honolulu Museum of Art's Doris Duke Theatre (900 South Beretania Street, Honolulu, HI).
Tickets cost $10 and includes light pupus and one beverage. You can buy them online at Eventbrite. We hope you can join us for this special event.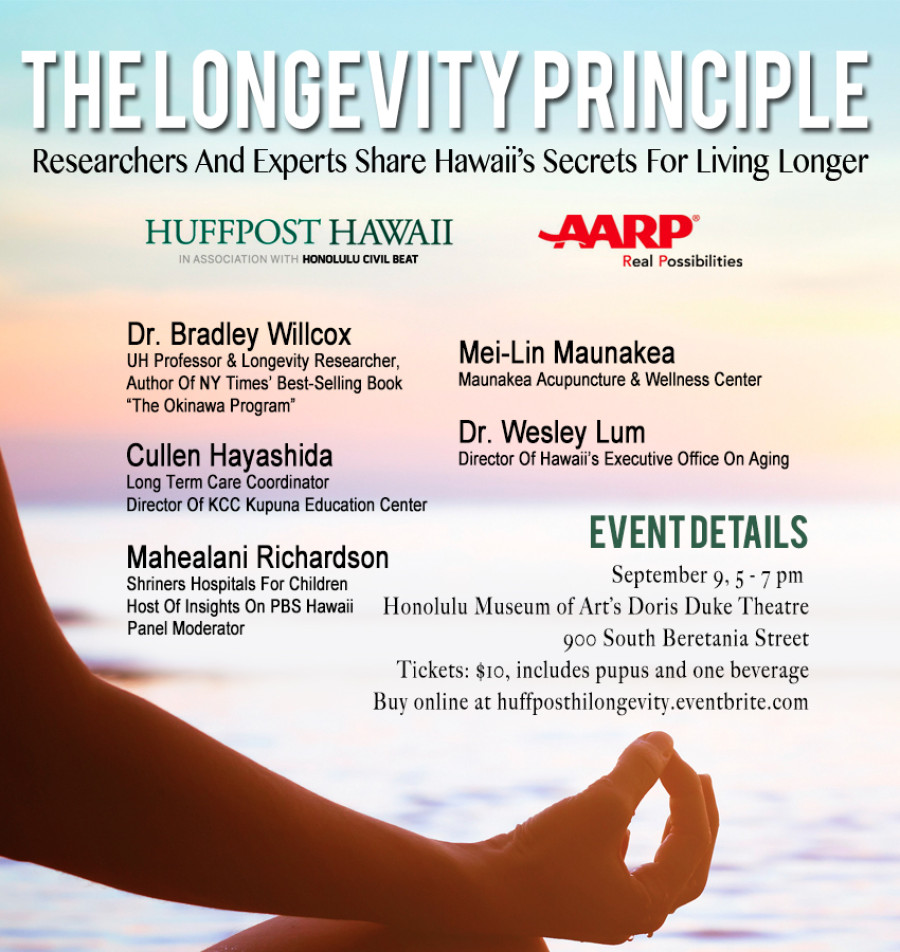 Photo credit: AnyaBerkut via Getty
Any questions? Contact us here.