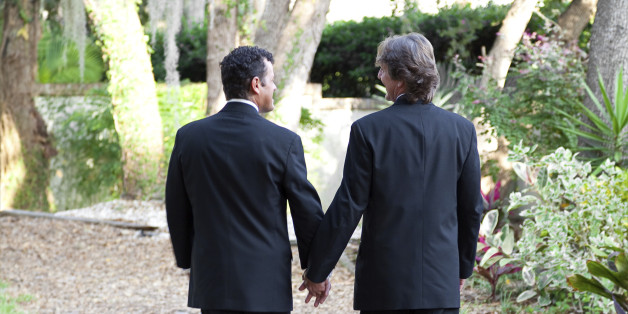 Matt Barber has sparked the ire of lesbian, gay, bisexual and transgender (LGBT) rights advocates after firing off against same-sex marriage in a REEL Talk interview.
Comparing the work of the religious right to the legacy of Martin Luther King Jr., Barber suggested that marriage equality opponents should "revisit some of the civil disobedience that we saw in the '60s" during the Civil Rights Movement, Right Wing Watch first reported.
Listen to audio of Barber's remarks courtesy of Right Wing Watch, then scroll down to keep reading:

Barber didn't stop there, and went on to compare the "persecution" of conservative Christians over the "counterfeit gay marriage" debate to that of Jews in Nazi Germany.
"We're not to the point, obviously, that we're seeing with our Christian brothers and sisters around the world in Iraq, Syria and Sudan and elsewhere where they are literally being tortured and beheaded," he said. "It's a soft persecution in the United States but that is the gateway drug, unfortunately, to violent persecution."
The remarks aren't particularly surprising given Barber's history of claims against the LGBT community. Earlier this year, he praised Russia, Uganda and Nigeria for their anti-LGBT laws in a "Faith and Freedom" radio broadcast.
In 2013, he claimed that "sex-centric" gay couples "define their entire identity based on aberrant sexual behaviors and sexual temptations and acting on those temptations," and has suggested that adoption by same-sex couples is "basically purchasing children."
CORRECTION: An earlier version of this story noted that Matt Barber was associated with The Liberty Counsel. As of March 2013, he is no longer working with the group.

BEFORE YOU GO
PHOTO GALLERY
Gay Marriage Around The World