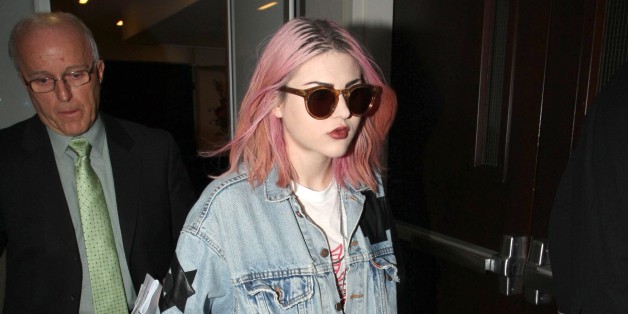 Frances Bean Cobain joined the hundreds of celebrities offering their support to Robin Williams' grieving family when she tweeted a heartfelt message to friend Zelda Williams.
Frances Bean Cobain, daughter of Courtney love and the late Kurt Cobain, posted the following message on Twitter August 12:
@zeldawilliams You have such an incredibly beautiful soul. I love you but you already knew that. Wherever, whenever u need me I'll be there💖

— Frances Bean Cobain (@alka_seltzer666) August 12, 2014
Cobain herself is no stranger to loss, as Kurt Cobain took his own life back in 1994 when she was only 2 years old.
Sadly, Williams has since deactivated her Twitter and Instagram accounts due to Internet trolls who taunted her about her late father. The 25-year-old posted a message on her Instagram account explaining that she chose to deactivate her social media accounts due to "cruel and unnecessary " actions such as "mining our accounts for photos of dad, or judging me on the number of them."
Robin Williams, 63, was found dead in his home in Tiburon, California, on Aug. 11.
BEFORE YOU GO
PHOTO GALLERY
RIP Robin Williams (1951-2014)