Savannah Guthrie gave birth on Wednesday morning, and it's a girl!
Vale Guthrie Feldman was born in the early hours of the morning. She weighed 8 lbs. 5 oz., and measured 19.5 inches long.
Guthrie told "Today" in an email that the baby "has blue eyes, a little bit of blondish hair and the chubbiest cheeks you've ever seen." Co-host Matt Lauer shared the news, and these photos from Guthrie, on Thursday's show.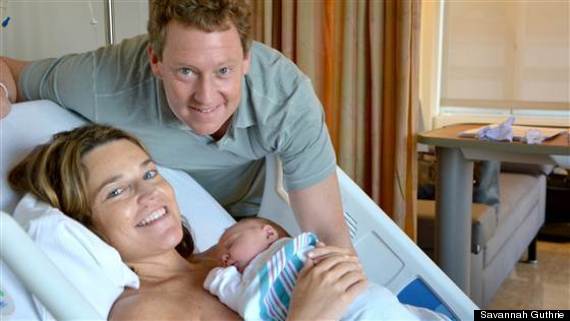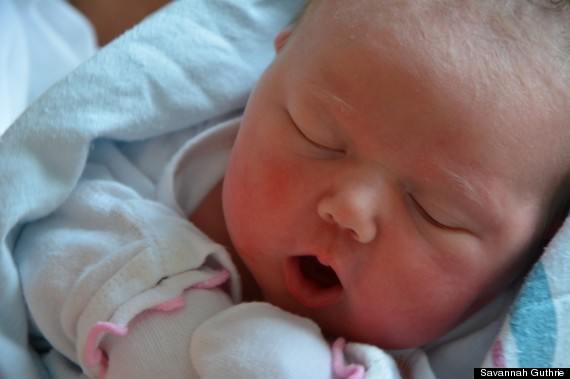 Guthrie and her husband Mike Feldman had chosen not to find out the sex of the baby earlier. Monday was her last day before maternity leave. Her colleagues threw her a a baby shower on-air, and looked back at her journey since she announced her pregnancy in March.