Amid the violence sweeping the town of Ferguson, Missouri, these volunteers have been working in small ways to restore a sense of security.
Following the looting and unrest that occurred after the funeral of Michael Brown, the unarmed 18-year-old who was shot and killed by police last Saturday, volunteers set out to repair the destruction done to various local businesses. Ferguson residents, as well as people from surrounding areas, answered the call from social media and word-of-mouth to help with the clean-up effort, tackling some of the town's most damaged areas, according to KSDK.
"My fear has been, throughout this whole process, that everyone believes that there's not a true sense of community here in Ferguson, and there is," Necole Powell, a volunteer, told KSDK.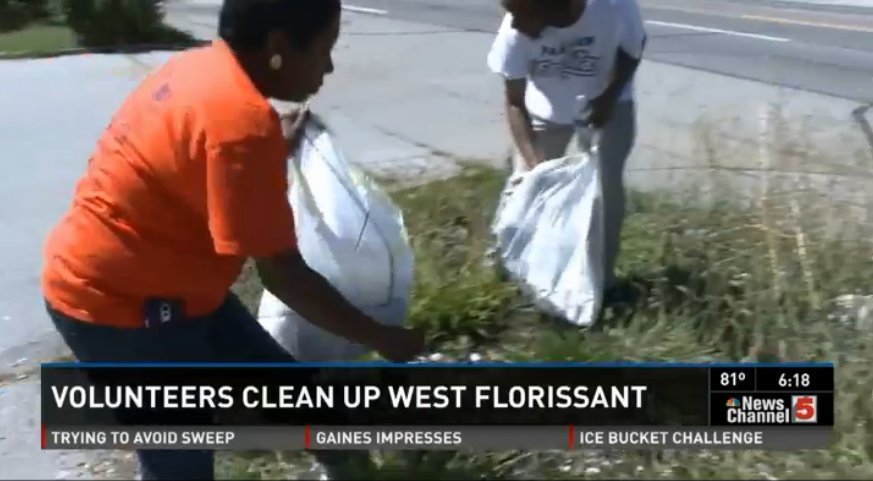 People picked up trash and cleared the shattered glass and other debris following the protests, according to the Riverfront Times.
Like Powell, many volunteers say they were motivated by the people of their town.
"I wanted to come out and help bring this community back together. And with me being older, I wanted to set an example and inspire leadership to the youth," volunteer Anthony Clark told the St. Louis Post-Dispatch.
The area has undergone more than its share of turmoil this past week, and some residents say that the effort has offered them some peace of mind.
"I needed to come out today just to get some stability," Gary Park, another volunteer, told the St. Louis Post-Dispatch. "I wanted some encouragement."
BEFORE YOU GO