We get it. Wearing lipstick is tricky. True, there are some really excellent lipsticks out there, but there are also plenty with super-drying formulas or ones that bleed all over your face.
Luckily, HuffPost Live makeup artist Kari Bauce is a pro in this department. She shared some knowledge that we believe will sway the minds of lipstick naysayers.
Here are three lipstick alternatives for anyone who hates lipstick, and our top product picks to put these tips to the test.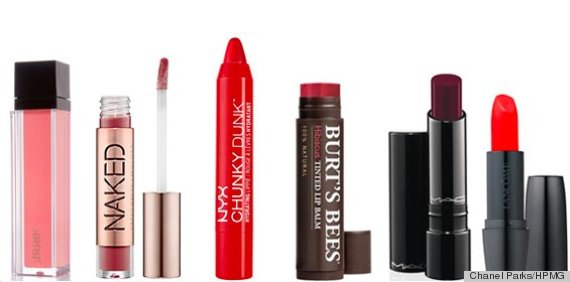 Lip Gloss
Why: Bauce recommends ones with a hint of color, not an opaque finish. Your lips will stay smooth and shiny thanks to ingredients like vitamin E and shea butter. It also requires little-to-no touch-ups throughout the day.
Try: Jouer Moisturizing Lip Gloss in Blush or Urban Decay Naked Ultra Nourishing Lipgloss in Beso.
Tinted Lip Balm
Why: If you're someone who keeps at least three lip balms in their pocket or bag, know that you can get the same color payoff with the tinted versions as you would with lipsticks. Bauce suggests keeping in mind that these tend to be on the waxier side. "Consider it to be ChapStick with color," she says.

Try: NYX Chunky Dunk Hydrating Lippie in Cherry Smash or Burt's Bees Tinted Lip Balm in Hibiscus.
Sheen Lipstick
Why: Okay, so this is technically lipstick, but it's not like the traditional ones you're likely used to. Sheen lipsticks have a thinner consistency, according to Bauce. "They're a step up from lip gloss if you find it to be too sticky," she adds. For an everyday, barely-there look, try sheen lipsticks that are complementary to your skin tone. Or you can go all out with intense colors that feel weightless and won't fade.

Try: MAC Supreme Sheen Lipstick in Good to Be Bad or Lancome Color Design Sensational Effects Lipcolor in Fearless.
BEFORE YOU GO
PHOTO GALLERY
Nine Things You Didn't Know About Lipstick