India was ablaze with bright colors and spirited with festivity as the country celebrated its 68th Independence Day on Friday.
Recently elected Prime Minister Narendra Modi pledged to bring jobs and development to India in his Independence Day address from the historic Red Fort in New Delhi. Modi is the first Indian prime minister to be born after India became independent from British rule in 1947, the Washington Post notes.
"It is a tribute to Indian democracy that a person from a poor family, an ordinary family, is today addressing the nation from the Red Fort," Modi said, according to Indian broadcaster NDTV. "The world used to think we are a land of snake charmers and black magic -- but our youth has surprised the world with its IT skills."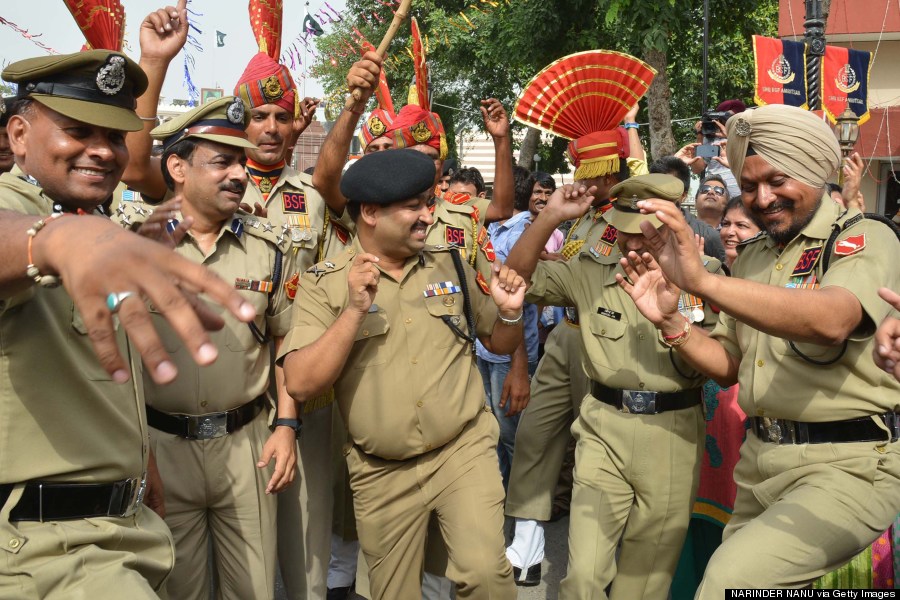 Indian Border Security Force (BSF) Inspector General Ashok Kumar (2L) and BSF officers dance during a ceremony to celebrate India's 68th Independence Day at the India-Pakistan Wagah border post on August 15, 2014. (NARINDER NANU/AFP/Getty Images)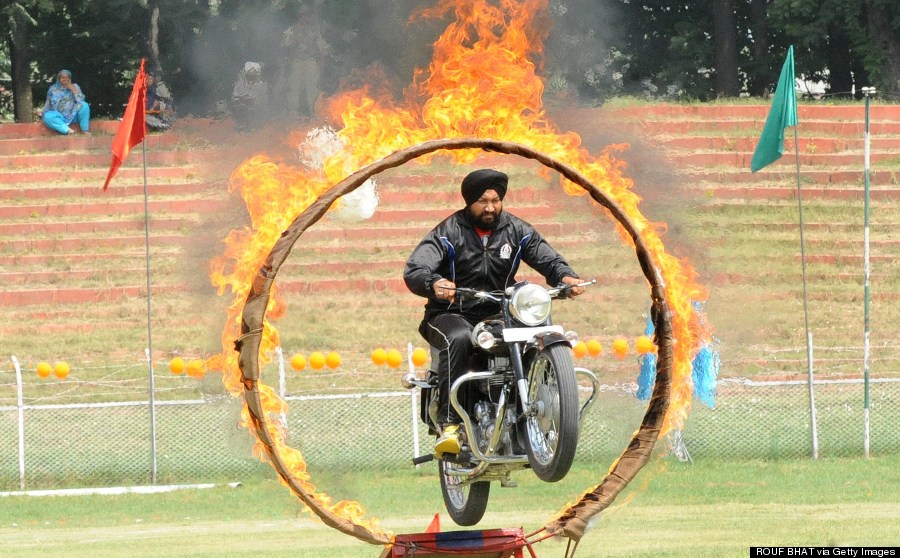 A Jammu and Kashmir Police motorcyclist drives his motor-bike through a fire ring during celebrations of India's 68th Independence Day at The Bakshi Stadium in Srinagar on August 15, 2014. (ROUF BHAT/AFP/Getty Images) An Indian school teacher feeds glucose powder to a student to give her energy during a rehearsal for the Independence Day celebrations in Bangalore, India, Wednesday, August 13, 2014. (AP Photo/Aijaz Rahi) An Indian artist dressed as Hindu monkey-God Hanuman waits to perform during independence Day celebrations at Golconda Fort in Hyderabad, India, Friday, August 15, 2014. (Mahesh Kumar A.) Indian Navy sailors return after paying homage at the landmark India Gate war memorial on Independence Day in New Delhi, India on Friday, August 15, 2014. (AP Photo /Manish Swarup)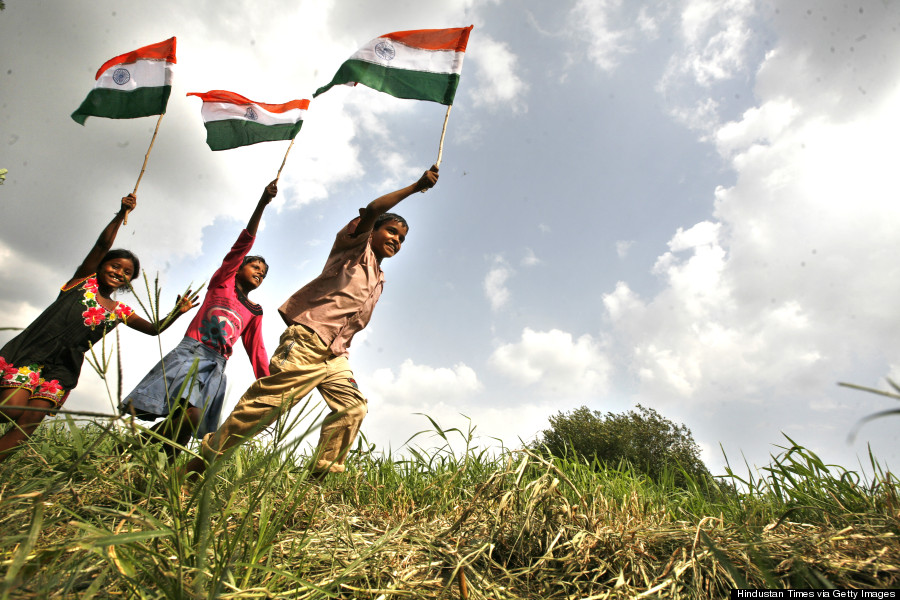 Children wave Indian national flags as they run in a field ahead of Independence day on August 14, 2014 in New Delhi, India. (Arun Sharma/Hindustan Times via Getty Images)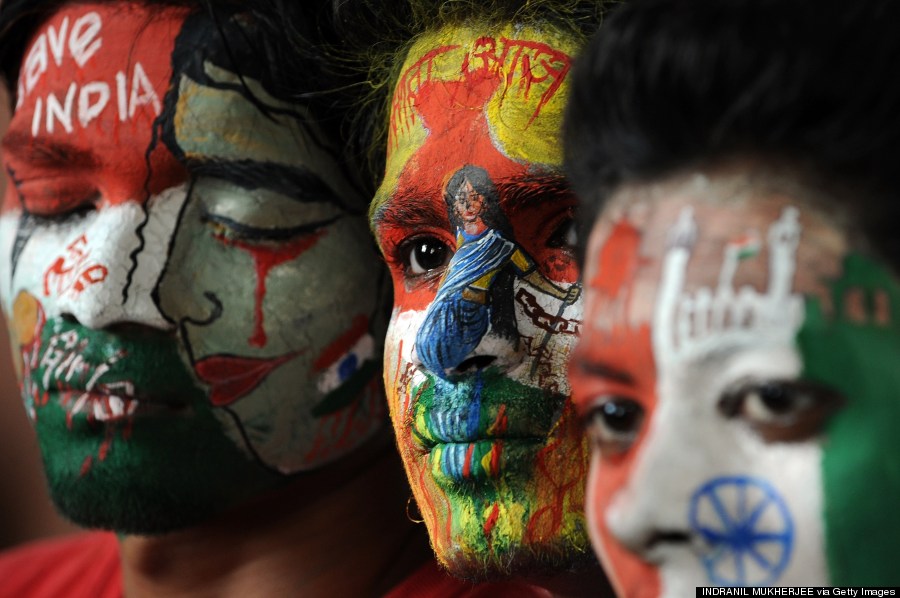 Students with social messages and the colors of the Indian flag painted on their faces pose on the eve of India's Independence Day in Mumbai on August 14 2014. (INDRANIL MUKHERJEE/AFP/Getty Images) Indian Prime Minister Narendra Modi addresses the nation from the ramparts of the Red Fort monument to celebrate Independence Day in New Delhi, India, Friday, August 15, 2014. (AP Photo/Manish Swarup)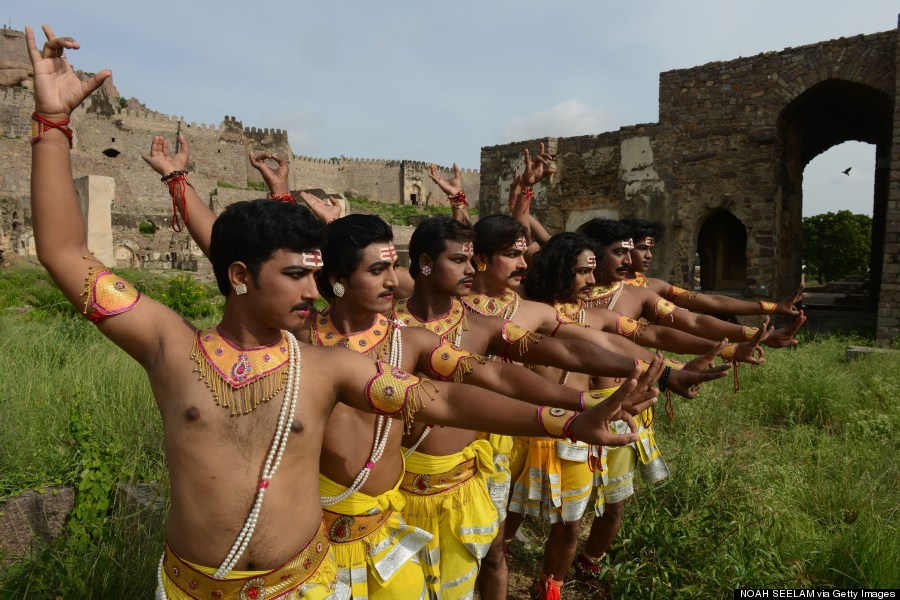 Artists perform as police personnel and government officials from the recently formed southern Telangana state attend celebrations of India's 68th Independence Day at Golkonda Fort in Hyderabad on August 15, 2014. (NOAH SEELAM/AFP/Getty Images)