TOP STORIES
ALL QUIET ON THE MIDWESTERN FRONT? "There was a stark change Thursday from a day earlier in this St. Louis suburb, with police officers from the city of St. Louis mingling with people protesting the weekend shooting death of teenager Michael Brown by a Ferguson police officer. The scene was in sharp contrast to Wednesday, when officers in riot gear led by St. Louis County police fired tear gas and rubber bullets into the crowd." Release of the name of the officer who shot Brown is imminent, and nationwide calls to demilitarize police forces are growing. [HuffPost]
MALIKI STEPS DOWN After a failed attempt to stay in power, Nouri al-Maliki, Iraq's Prime Minister for the last eight years, has announced he will step down. Meet Haider al-Abadi, the man who will now lead Iraq. Meanwhile, the battle for power between ISIS and al-Qaeda rages on.
WHO: EBOLA OUTBREAK 'VASTLY UNDERESTIMATED' "The outbreak is expected to continue for some time," the World Health Organization said in a statement released yesterday. "Staff at the outbreak sites see evidence that the numbers of reported cases and deaths vastly underestimate the magnitude of the outbreak." Africa's airlines are at risk. And women are being infected with the deadly virus at a much higher rate due to their roles as "caregivers, nurses and cross-border traders." [CNN]
UKRAINE CHECKS RUSSIAN CONVOYS "Dozens of heavy Russian military vehicles massed on Friday near the border with Ukraine, while Ukrainian border guards crossed the frontier to inspect a huge Russian aid convoy. Kiev has said the humanitarian aid might be used as cover for a Russian military intervention, and has insisted that its forces check the convoy before it moves across the border." A journalist on the scene says the trucks, which are "military vehicles that had been recently spray-painted white and covered with white tarpaulins," are "mostly empty." [Story, Image via Reuters]
AMISH SISTERS FOUND AFTER KIDNAPPING The girls, who are 12 and 7-years-old, were manning their family's farm stand when they went missing Wednesday. Search efforts were complicated as there were no photos of the two, per Amish customs. [NYT]
TEXAS NATIONAL GUARD ARRIVES AT BORDER "The first wave of National Guard troops has taken up observation posts along the Texas-Mexico border. Several dozen soldiers deployed in the Rio Grande Valley are part of the up to 1,000 troops called up by Gov. Rick Perry last month, Texas National Guard Master Sgt. Ken Walker of the Joint Counterdrug Task Force said Thursday … State officials have estimated the deployment, which they've called a "deter and refer" mission will cost $12 million per month." [AP]
COCA COLA IS UPPING ITS ENERGY DRINK GAME "In a risky bid to jolt sagging sales, Coca-Cola Co. is paying $2.15 billion to acquire a 16.7% stake in energy-drink maker Monster Beverage Corp.as part of an asset swap." Not everyone gets the same jolt from Diet Coke. [WSJ]
MEET THE NEW MLB COMMISSIONER "Rob Manfred was elected baseball's 10th commissioner Thursday, winning a three-man competition to succeed Bud Selig and taking on a mandate by the tradition-bound sport to recapture young fans and speed play in an era that has seen competition increase and attention spans shrink." Watch his interview with ESPN. [ESPN]
WHAT'S BREWING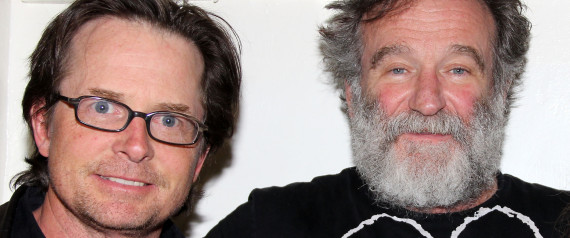 ROBIN WILLIAMS' WIDOW: HE HAD EARLY STAGE PARKINSON'S Susan Schneider, Robin Williams wife, said in a statement: "Since his passing, all of us who loved Robin have found some solace in the tremendous outpouring of affection and admiration for him from the millions of people whose lives he touched. His greatest legacy, besides his three children, is the joy and happiness he offered to others, particularly to those fighting personal battles. Robin's sobriety was intact and he was brave as he struggled with his own battles of depression, anxiety as well as early stages of Parkinson's Disease, which he was not yet ready to share publicly." Michael J. Fox has said he was "stunned" by the news. [HuffPost]
HOW TO ACT DRUNK LIKE A PRO Jake Johnson does the art form proud. "Johnson is extraordinary at playing men who can only be themselves when they drink. Who that self actually is varies wildly, especially in his film roles, where he brings remarkable nuance to each character's drunken state." [Vulture]
BOX OFFICE PREVIEW Can some washed up action heroes beat the dominant talking turtles? Looks like Michael Bay's "Teenage Mutant Ninja Turtles" is on track to crush Sylvester Stallone's "The Expendables 3." [Hollywood Reporter]
GOODBYE, PANTYHOSE "With the financial collapse of 2008 behind us, and an economic recovery underway, buying trends for women have had their own kind of renaissance. Over the past five years, key fads have gone by the wayside (so long, diet foods) while other purchasing trends have taken center stage (hello, student loans!)." [Time]
WHAT MAKES A GOOD LISTENER Stop talking, for one. [HuffPost]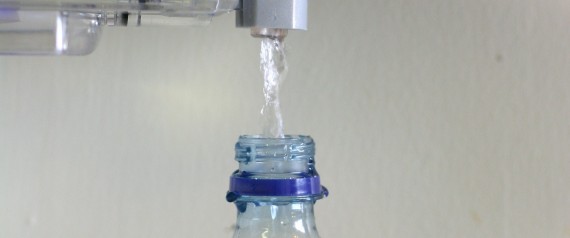 DON'T REUSE DISPOSABLE WATER BOTTLES Bacteria levels can rival those of food poisoning. [HuffPost]
ON THE BLOG
WORLD BANK: HOW TO STOP THE NEXT EBOLA Jim Yong Kim, President of the World Bank, and Nkosazana Dlamini Zuma, chairperson of the African Union: "We will be able to stop Ebola in the coming weeks and months. But that is not the end of the story. Will we also build a strong enough health system to stop the next outbreak? We believe that it is a moral and economic imperative to do so, and all of us must work toward that goal." [HuffPost]
WE THOUGHT YOU SHOULD KNOW
~ You should break out these 10 cent words at your next cocktail party -- just as long as you don't have a case of hippopotomonstrosesquippedaliophobia.
~ Spot what's a bit too modern in this "Downton Abbey" promotional photo.
~ This conference code hack will make all your coworkers love you.
~ Kate Middleton is the queen of the outlet malls.
Got something to add? Send tips/quips/quotes/stories/photos/events/scoops to Lauren Weber (lauren.weber@huffingtonpost.com). Follow us on Twitter (@LaurenWeberHP). Does somebody keep forwarding you this newsletter? Get your own copy. It's free! Sign up here.