On Friday, "The Onion" gave stunning commentary on the shooting of young men like Michael Brown and Trayvon Martin before him, with its "The Onion Magazine" cover on "Unarmed Teens."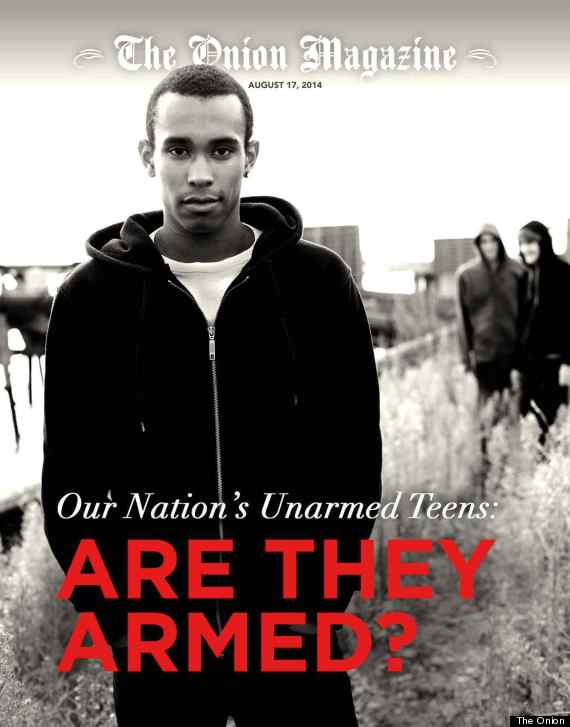 The image follows up a story the faux-news publication ran on Thursday, "Tips For Being An Unarmed Black Teen," wherein young African-American men are encouraged to, among other things, "Shy away from dangerous, heavily policed areas."
Friday's image was published by "The Onion" the same day Ferguson Police Chief Tom Jackson released the name of the officer who shot Brown and stated that the deceased teen was a suspect in a robbery that took place earlier on the day of his shooting. (Jackson later held another press conference where he stated that Brown's interaction with the officer in question was unrelated to the alleged robbery.)
In a statement following Jackson's initial announcement, Brown's family called the robbery allegations an attempt to "assassinate the character of their son."
"The Onion" has often taken aim at gun violence in the U.S., creating headlines that are as haunting as they are darkly satirical. Earlier this year, the paper tackled the killing spree at UCSB that left seven dead with the story, "'No Way To Prevent This' Says Only Nation Where This Happens Regularly."
BEFORE YOU GO
PHOTO GALLERY
Michael Brown Shooting Demonstrations