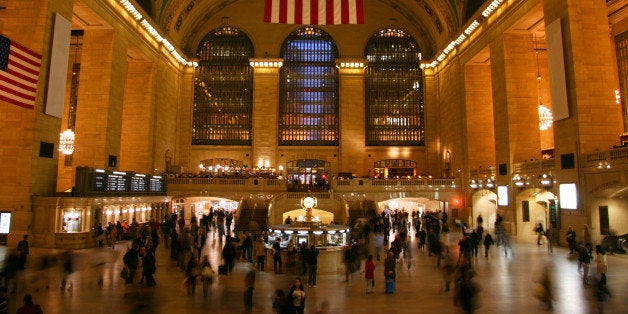 Three people were stabbed at Grand Central Terminal in New York City early Saturday morning, police said.
Police told the AP that 38-year-old Ivan DeLeon was drunk and became aggressive after bumping into a child as he exited an uptown 6 train.
In the ensuing altercation, DeLeon pulled out a knife and stabbed three bystanders. The victims were identified as a 36-year-old man, a 29-year-old man, and a 27-year-old man. They were stabbed in the chest, arm, and stomach, respectively. According to WABC, the victims were taken to Bellevue Hospital, where two are in serious condition with non-life threatening injuries, and the third is in critical but stable condition.
DeLeon was arrested and faces charges of assault, menacing and criminal possession of a weapon.