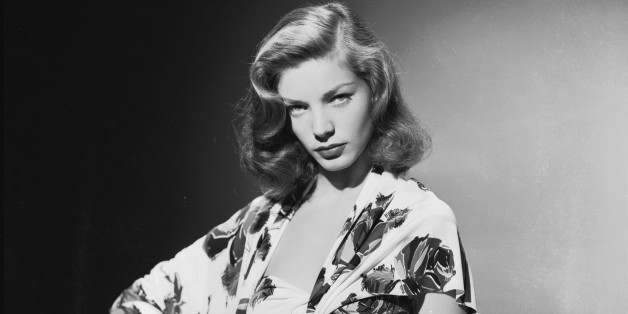 Nobody embodies old Hollywood glamour quite like Lauren Bacall.
After news broke that the 89-year-old star died earlier this week, publications, editors and fans took to Twitter to celebrate the star's inimitable style. The slew of vintage photos proved that the actress was truly a style and beauty icon. With her signature waves and perfectly tailored ensembles, this Hollywood legend never failed to impress.
Scroll through the tweets below to view some of the most stunning photos of Lauren Bacall.
An homage to Lauren Bacall, the link between couture and cinema, exclusively on DIORMAG: http://t.co/9fTwxmvI2T pic.twitter.com/9hDLMK2vAT

— Dior (@Dior) August 15, 2014
"Imagination is the highest kite one can fly." Lauren Bacall

— Sarah Brown (@SarahBrownUK) August 14, 2014
Before she was Lauren. An early Lauren Bacall test shoot: http://t.co/hfqWq1getO pic.twitter.com/f0vUJQDLnD

— Mashable (@mashable) August 14, 2014
"Lauren Bacall had a kind of legendary glamour that was all about who she was - beautiful, bold and independent"-RL pic.twitter.com/fGo6n9lWf6

— Ralph Lauren (@RalphLauren) August 13, 2014
This is the sexiest scene Lauren Bacall ever filmed: http://t.co/Ksc0f7pP1d pic.twitter.com/gzjwrWpuLd

— ELLE Magazine (US) (@ELLEmagazine) August 14, 2014
Watch Lauren Bacall say her most famous line: 'You do know how to whistle, don't you?' http://t.co/4NgCgjFAcA

— TIME.com (@TIME) August 14, 2014
In memory of one of the last great Hollywood icons: http://t.co/ha3iKNfa9k pic.twitter.com/y41HHesZS1

— ELLE Magazine (US) (@ELLEmagazine) August 14, 2014
Lauren Bacall, remembered in her own words http://t.co/NJSl68mi0B pic.twitter.com/48BXltt5ls

— Cosmopolitan UK (@CosmopolitanUK) August 14, 2014
Relive Lauren Bacall's most stylish moments with @allisonmcnamara @lindsaylmiller http://t.co/clni7UEh7n pic.twitter.com/xnbSotiTFI

— POPSUGAR Fashion (@POPSUGARFashion) August 14, 2014
Lauren Bacall and Marilyn Monroe at the opening of How to Marry a Millionaire, 1953 pic.twitter.com/Ulxy2a85k4

— History In Pictures (@HistoryInPics) August 14, 2014
Remembering Lauren Bacall's signature beauty look: http://t.co/UFFR634VAU pic.twitter.com/bKUmlY3vjf

— Harper's Bazaar (@harpersbazaarus) August 13, 2014
6 lessons in style (and sexiness!) that we learned from Lauren Bacall: http://t.co/amEzrf2vQy pic.twitter.com/d0uHE5k2t3

— Us Weekly (@usweekly) August 14, 2014
As the last female star of the era, Lauren Bacall embodied the golden age of American cinema http://t.co/4GHOW1fZGy pic.twitter.com/n8D8cUIG4i

— The Economist (@TheEconomist) August 13, 2014
6 reasons to love Lauren Bacall's hair: http://t.co/XZsYn4gT8Q pic.twitter.com/AMvXxUhHKh

— The Cut (@TheCut) August 14, 2014
Take a look Lauren Bacall's inimitable Hollywood style, via @TeleFashion http://t.co/d8ZubTDYm1 pic.twitter.com/uwqWgdfxEg

— Stella Magazine (@StellaMagazine) August 14, 2014
Lauren Bacall may be gone, but these great moments of Old Hollywood glamour still remain: http://t.co/fMOMjaC2vW pic.twitter.com/m66dukPgU1

— ELLE Magazine (US) (@ELLEmagazine) August 13, 2014
Remembering Lauren Bacall: "My obit is going to be full of Bogart, I'm sure." http://t.co/JkpT5YnEez #AlluringLinks pic.twitter.com/njGlMYmb8K

— Allure magazine (@Allure_magazine) August 13, 2014
37 Unbelievably Radiant Pictures Of Lauren Bacall http://t.co/f2q5Px4uux pic.twitter.com/E6AusS2v77

— BuzzFeed Style (@BuzzFeedFashion) August 13, 2014
BEFORE YOU GO
PHOTO GALLERY
Lauren Bacall