This amazing creature is a whale shark. Up to about 40-feet long, whale sharks are the biggest fish in the world -- and it turns out their economic value is nothing to sniff at, either.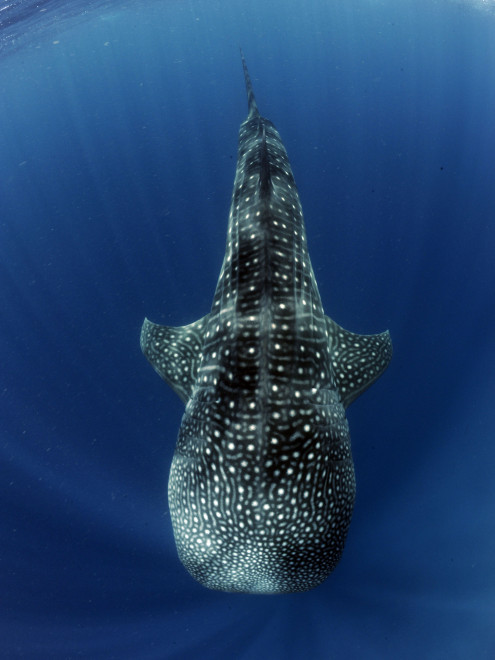 Photo credit: Guy Stevens
A new study put out by the Maldives Whale Shark Research Programme finds that tourists in that island nation, which established the world's second shark sanctuary in 2010, spent $9 million in 2012 going to see just one group of whale sharks -- that initial spending, directly to tour operators and the like, is thought to have as much as $20 million worth of value to the Maldivian economy.
The same goes for Palau. In 2009, this country in Micronesia became the first to ban commercial fishing of sharks inside of its waters. A 2011 study found that each shark could contribute about $2 million to Palau's economy. Shark tourism altogether, the study found, accounts for about 8 percent of the GDP.
There are 10 shark sanctuaries around the world -- the British Virgin Islands got us to that nice round number earlier this year -- and we're sure glad to find that doing the right thing pays off so well. Because it results in us getting to see things like this:
PHOTO GALLERY
shark sanctuaries
Thanks to Angelo Villagomez, who heads the shark sanctuary program for The Pew Charitable Trusts Global Shark Conservation Campaign, for providing background information for this piece.