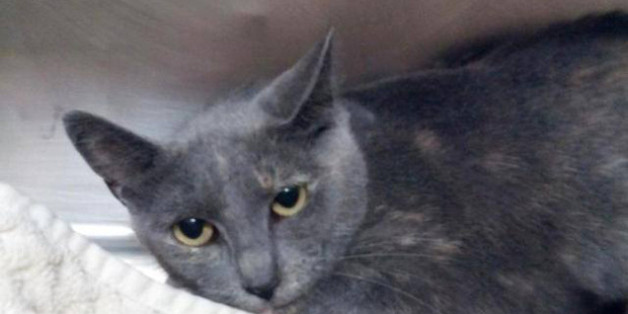 By Ben Fractenberg
MIDTOWN — The city's Animal Care & Control shelters are suffering from "dire" overcrowding after their online list of soon-to-be-euthanized animals crashed earlier this week, forcing the organization to halt the process, according to officials.
AC&C's At Risk List — an online catalog of animals at risk of being euthanized posted daily at 6 p.m. — went down for several days this week, prompting the agency to stop putting animals to sleep and preventing them from making room for healthy incoming dogs and cats, officials said.
"The technical issues have stopped [AC&C] from euthanizing any animals for days, and this has caused the situation at AC&C to become dire," the Mayor's Alliance for NYC's Animals Deputy Director Melissa Donaldson wrote in an email to animal adoption advocates Thursday morning, asking them to volunteer to take in the overflow.
"The most help is needed for sick dogs in Manhattan, and cats in Brooklyn. Pulling cats from either location will help, they are overflowing with healthy, friendly cats," she added.
The list came back online at AC&C's website by 6 p.m. Wednesday evening, according to the timestamp on the site.
AC&C spokeswoman Alexandra Silver would not say when the list went down or how many animals were affected. However, she said the agency prefers not to euthanize animals while the list is down "to give our animals every chance possible at being placed with an adopter or a partner group."
The only animals euthanized this week were "those cases deemed medically necessary by a veterinarian," Silver added.
Read more New York City animal stories:
►Police Use Chemical Spray to Kill Bee Swarm in UWS Playground
►600 and 400 Pound Tortoises Move to the Bronx Zoo
►How to Fight a Rat Infestation on Your Block
In a bid to boost adoption rates, city shelters slashed adoption fees last month for cats to $5 and kittens to $20, rates that will stay in place indefinitely, Silver said.
An executive committee member with the advocacy group Shelter Reform Action Committee, Esther Koslow, estimated that AC&C was set to euthanize 63 cats and 27 dogs Thursday after the list came back online.
Koslow told DNAinfo that the overcrowding situation is even worse than usual because "AC&C is now in the crunch of 'kitten season.'"
The At Risk List was created after a 2002 agreement between AC&C and advocacy groups, Koslow said, and is posted online each night at 6 p.m. so that rescue groups and others can be notified about animals facing euthanasia.
AC&C cares for 30,000 animals annually, according to their website. The agency's adoption rates have increased by 26 percent over the last eight years, while euthanasia rates decreased by 66 percent, according to their website.