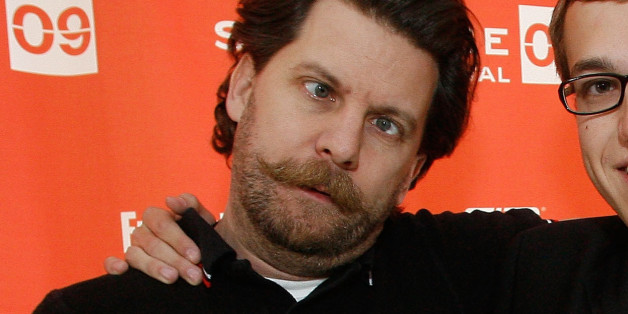 It looks like Gavin McInnes' actions have finally caught up with him.
Last week, there's a good chance that a horrifyingly transphobic article titled "Transphobia Is Perfectly Natural" came across your various social network channels. The article, written by former Vice co-founder Gavin McInnes, sparked backlash from all corners of the web and led to a number of authors asking for all of their previous posts be removed from the site.
Now, the polarizing writer has been asked to take an "indefinite leave of absence" from his role as chief creative officer of Rooster, an ad agency that he created, in New York.
"Gavin's views are his own and do not represent those of the company or its members," a Rooster representative said in a statement to AdWeek. "We are extremely disappointed with his actions and have asked that he take a leave of absence while we determine the most appropriate course of action."
We won't quote McInnes' article here, as the language and points made don't deserve any more of a platform than they've already received. However, Thought Catalog has since published a disclaimer before the piece that reads "The article you are trying to read has been reported by the community as hateful or abusive content. For more information about our reporting system head to our about page."
Thought Catalog, a publication that previously told The New York Times it is "absolutely a page-view-driven site," has recently come under fire for the types of articles it chooses to publish. In addition to McInnes' article, the site also published a piece last week titled "Ferguson, Missouri Looks Like A Rap Video" that led Gawker to call the site a "white supremacist publication."
BEFORE YOU GO
PHOTO GALLERY
15 Things To Know About Being Transgender By Nicholas M. Teich