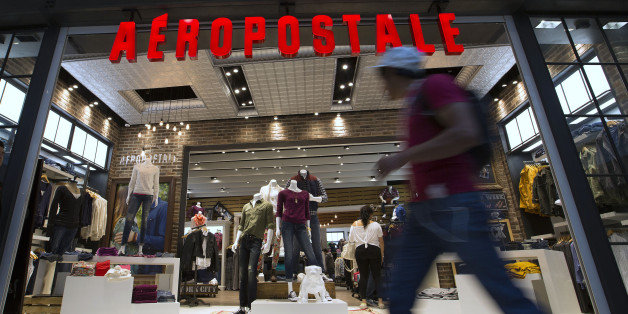 Since chief executive Thomas Johnson took over Aeropostale in 2010, the company's stock has tanked by an astonishing 86 percent.
The CEO had "possibly the absolute worst tenure in speciality apparel retail history," according to Tom Wilson, president of Tiburon Research Group, which focuses on the retail sector.
Aeropostale announced on Monday that Johnson is leaving the company, but it still may be too late for the once-hip teen retailer that rose to prominence alongside Abercrombie & Fitch and American Eagle. On Tuesday, Aeropostale announced Johnson's replacement: Julian Geiger, who ran Aeropostale from 1998 to 2010. Geiger returns to Aeropostale after heading Crumbs Bake Shop, the cupcake seller that went bust in July.
"Julian's previous service in the role of CEO combined with his passion for the Aeropostale brand make him an ideal choice to lead this organization," Karin Hirtler-Garvey, chairperson of Aeropostale's board of directors, said in a statement on Tuesday.
Under Geiger, Aeropostale became a "power in the teen space," according to Eric Beder, an analyst at Wunderlich Securities. In 2009, Geiger's last full year at Aeropostale, the company raked in $2.2 billion in sales and had $229 million in profits. Annual sales have dropped about 9 percent to $2 billion since then, and the company lost $142 million in 2013. He's got a lot of work ahead.
"We believe the problems at Aero are deeper than one man," Beder wrote in a note to clients on Tuesday.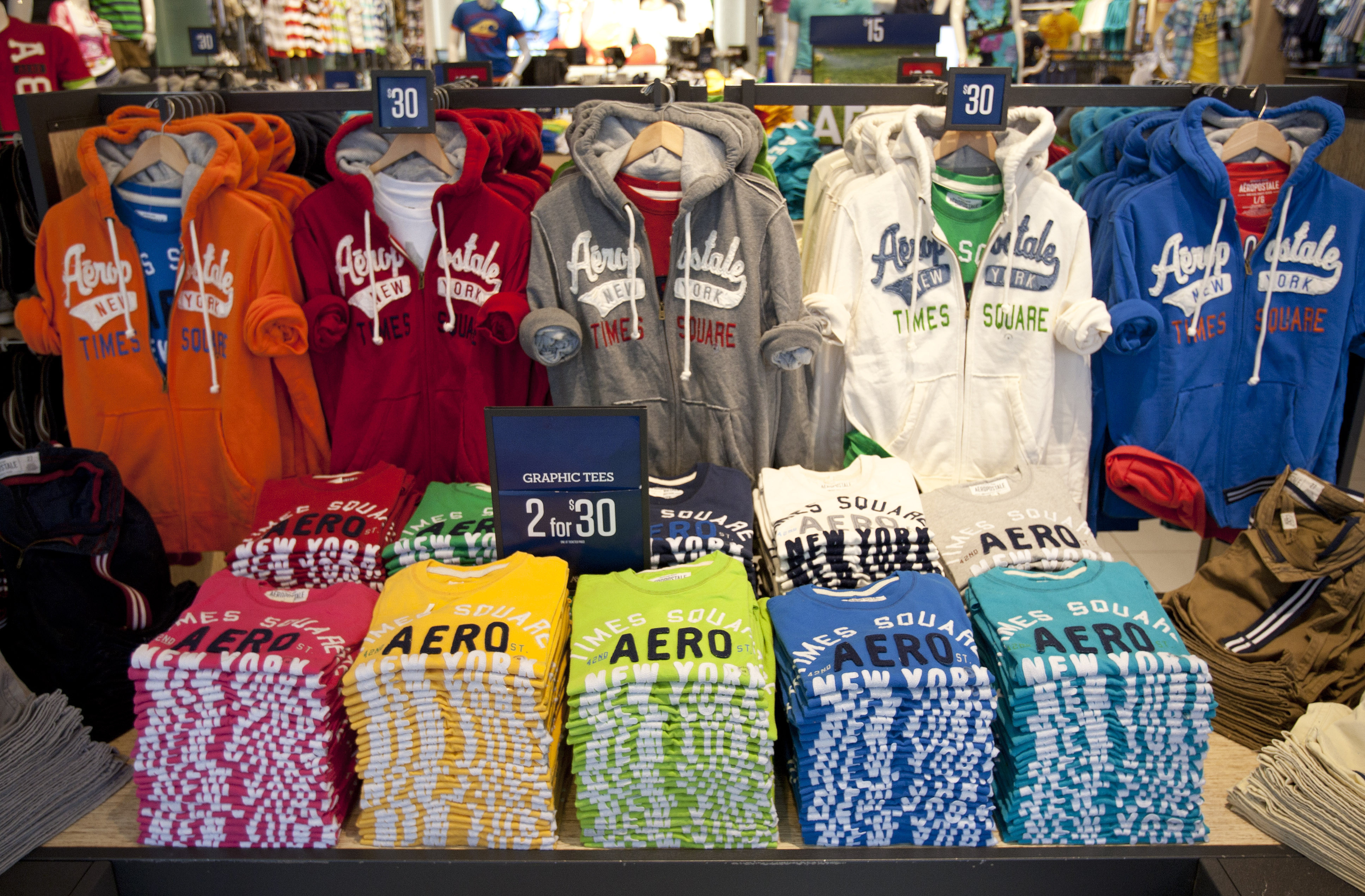 Teens are losing their taste for the logo-centric styles championed by Aeropostale. (Scott Eells/Bloomberg via Getty).
Geiger inherits a company that has posted six straight quarters of losses. In April, Aeropostale announced it was cutting about 100 jobs and closing down more than 100 of its P.S. kids stores. Investors have reportedly pressured the company to make sweeping changes and explore a possible sale. Private equity firm Sycamore Partners just gave Aeropostale $150 million in funding in March.
Cupcake-maker Crumbs brought Geiger aboard in 2011 to manage the company after it went public. But as high-end cupcakes lost their flavor, Crumbs collapsed and Geiger resigned in late 2013. In July, Crumbs shuttered its stores and filed for Chapter 11 bankruptcy protection.
At Aeropostale, Geiger will have to deal with another change in consumer preferences. Teens are flocking to cheaper fast-fashion retailers like H&M and Forever 21, which bring the newest styles from the catwalk to store shelves in a matter of weeks. They no longer desire the preppy, logo-driven styles championed by Aeropostale, Abercrombie & Fitch and American Eagle.
In December, Johnson called the change in teen tastes over the past five years a "seismic shift." But he also said Aeropostale would always carry a selection of clothes emblazoned with its logo. Though Aeropostale said it would offer teens more choices, the company still hasn't been able lure kids back into its stores.
While American Eagle and Abercrombie & Fitch haven't figured out how to conquer their fast-fashion rivals either, they've each fared better than Aeropostale. Over the past two years, American Eagle has seen its shares drop 45 percent, and Abercrombie's stock is up 15 percent.