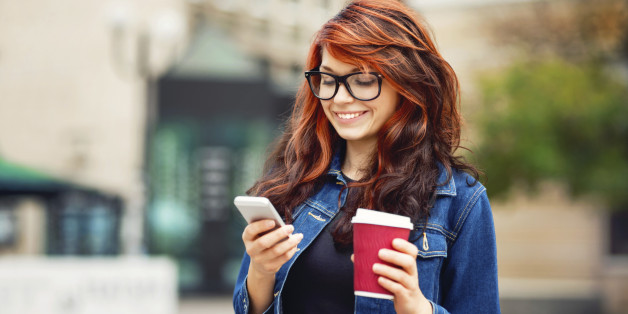 by Megan Shuffleton
By now you may have started working on that seemingly never-ending checklist for college. You got your bed risers, your mini fridge and your own personal fan—everything to perfect your new dorm room. But there's still more to do to prepare for school in the fall, and you won't have to run to Bed Bath & Beyond for these finishing touches. There are several smartphone apps that will help ease your transition to college life, whether you need help with academics, time management, exercise or budgeting!
We talked to several collegiettes and got their feedback on the best apps for college students. Here are our seven faves!
1. iStudiez Pro
As excited as you probably are for dorm life, the dining hall and hangouts on the quad, there's another important side to college life: academics. Luckily, iStudiez Pro can help ease your transition into college courses and help you manage your time. iStudiez, which was named the Best College Student App in 2011, helps you organize your class schedule and plan out your days. iStudiez Pro is $2.99 on the Apple App Store, but there's also a free lite version if you want to try it out before you buy.
Morgan Hegarty, a junior at the University of Oregon, says that iStudiez is the app she relies on the most. "It organizes my calendar and my upcoming exams and assignments in a really easy-to-read way," she says. Not only does the app help you keep track of your schedule (which can be tricky to remember for the first few weeks of school!), but it also organizes it in a very visually appealing way and syncs to all your iOS and Mac devices. An easy fix for anyone's time-management problems!
2. Eventbrite
Now that you've got your academics all organized, it's time to have some fun! Eventbrite is an app that helps you discover popular local events and see what your friends are up to. You can browse events (like trivia nights, festivals, cooking classes and everything in between) and get tickets with a click of a button by entering your email address (and your credit card info if there's a price for the ticket). The tickets are automatically saved to the app with a bar code, so when you show up to your event, all you have to do is flash your phone! The Eventbrite app is free on the App Store and Google Play, and it also has a website so you can browse events on your computer.
3. Mint
Since you're officially a college student now, you can also consider yourself officially broke. Okay, maybe not broke, but you should always be budgeting your finances and making sure you're not overspending now that you have a bit more freedom!
Mint is a great app that helps you keep track of your money. It's an easy-to-read app that links to all your bank accounts and gives you updates on how much you've been spending. It also lets you know what you've been spending your money on by organizing your expenses into categories (You may be surprised by how much you dish out on Starbucks after using the app for a while). You don't even have to count the app in your new college budget, as it's free on the App Store and Google Play!
BEFORE YOU GO
PHOTO GALLERY
The 19 Best Free iPhone Apps