After feasting your eyes on Junior Fritz Jacquet's funny-faced cardboard sculptures, we promise you'll never look at a humble toilet paper roll in the same way again.
Jacquet, a French artist who specializes in paper sculptures, has an incredible knack for breathing life into the materials he works with -- whether that's paper twisted into a human form or toilet paper rolls squished, twisted and pinched to resemble faces, each so expressive and unique.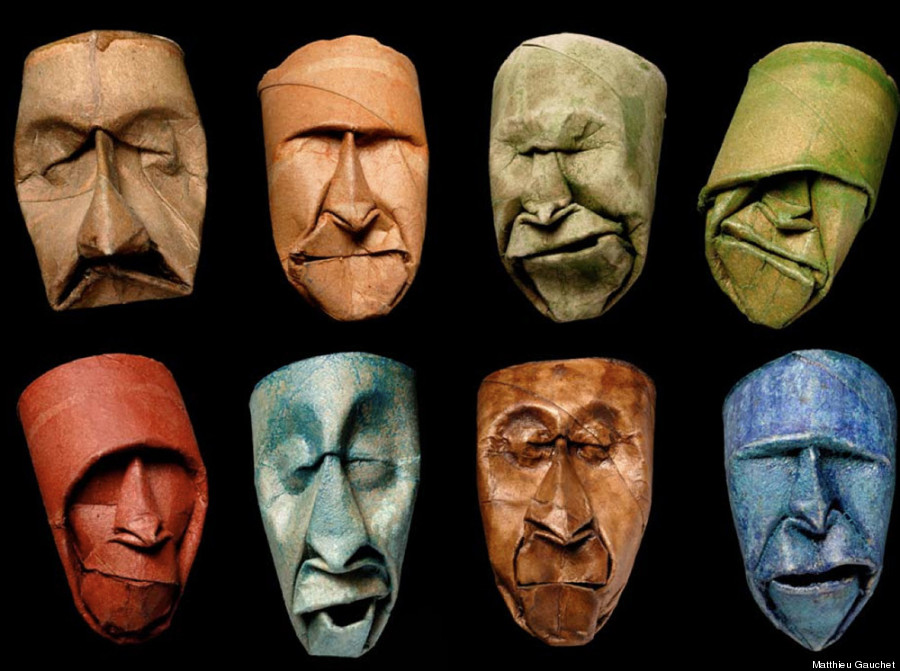 According to Jacquet's catalogue, each mask is sculpted from a single toilet paper roll by hand and is afterwards "coated with shellac and different pigments."
Jacquet has been "fascinated by paper from a very young age," the catalogue adds, and is inspired by the art of origami.