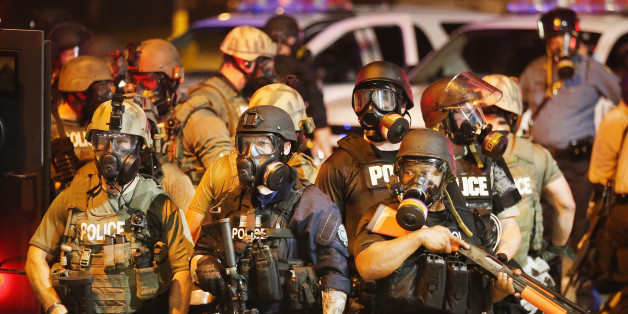 As threats to reporters continue in Ferguson, Missouri, news outlets are taking new measures to protect their journalists who are covering the unrest.
KMOV news director Brian Thouvenot has ordered 10 gas masks for his reporters due to the use of tear gas, according to a memo obtained by FTVLive.
"Didn't think this would be an order placed in my time as news director, let alone the first year," Thouvenot told staffers.
Read the full memo on FTVLive here.
Journalists have been hit with tear gas, smoke bombs, rubber bullets and other violent threats as a result of intimidation efforts by Ferguson police to stop protests. On Monday night, an entire CNN news crew was hit with tear gas while a growing number of reporters were handcuffed and arrested.