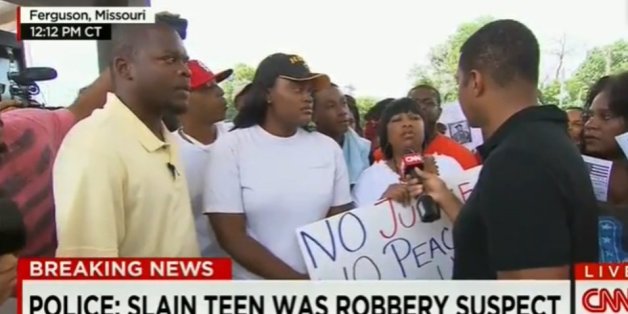 The killing of unarmed teenager Michael Brown in Ferguson, Missouri has sparked worldwide conversation as protests and police violence continue to erupt.
It's also, naturally, been a huge story on cable news.
A new study by Pew Research Center examined how each cable news network has handled its coverage — and how long it took for Ferguson to become such a big story.
The study shows that MSNBC is currently leading the pack in Ferguson coverage. The network devoted 5 hours and 42 minutes to the ongoing protests from Sunday, the day after the shooting occurred, to last Friday. CNN gave 3 hours and 59 minutes to Ferguson during that same time frame, while Fox fell far behind with only 3 hours of total coverage (almost half of what MSNBC did).
All three networks had less than 25 minutes of coverage on Monday, according to Pew. CNN did not even report on Ferguson during primetime hours until Tuesday, three days after the murder. The networks devoted the most time to the conflicts on Thursday night, the same day that President Obama made a statement and Missouri Governor Jay Nixon named Highway Patrol Captain Ron Johnson to oversee all security.
By Friday, the day that the name of Brown's shooter was released, Fox News caught up to CNN, devoting 68 minutes of primetime coverage to the story compared to CNN's 69 minutes.