The classic ponytail is always an effortless way to style your hair in the morning. And when you wake up with locks that haven't been washed in a day (or two, or even three), sometimes it's the only option.
We sat down with expert stylist Halli Bivona of the legendary John Barrett Salon atop New York City's Bergdorf Goodman to show us the best way to make this easy updo professional enough to wear to the office and sleek enough for a night out. "There's a ponytail style for every hair type and it's important to play around until you find your favorite look," Bivona told us. "For curly hair, I love the look of a low full pony and for straighter hair, it's all about the braided side pony."
When it comes to completing the look, John Barrett himself stopped by to point out that pulling back your hair means drawing more attention on your face, so add a red lip or bold eyeliner to make your features pop.
The below three looks are easy to complete in 15 minutes or less, and require only three key products: dry shampoo, hair spray, and balm. "Dry shampoo is your best friend when trying to get a great style in a short amount of time," Bivona says. "Also never underestimate the power of hair spray when doing a ponytail. Go for a lighter-hold spray that you can build upon depending on what type of look you want."
Here are the three ponytail looks you HAVE to try yourself:
Day 1 Of Unwashed Hair: The Braided Ponytail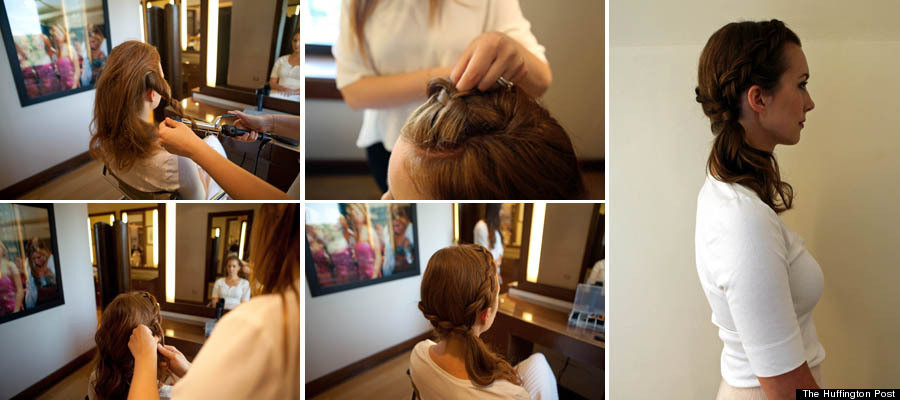 "The braided ponytail look works best with the first day of unwashed hair because braids look best with your hair as clean as possible. Curl your strands before braiding so you get a soft, romantic texture that works best with this look," Bivona says.
The products you'll need: Start by spraying hair with hair spray before curling. Bivona recommends Shu Uemura's Sheer Lacquer Finishing Spray ($38), which has a microfine mist that you can build on with out weighing the style down. Next, use a bit of balm to help add control to the braided part of the ponytail. Bivona recommends Touch of Gloss by Shu Uemura ($38) -- it's one of the only balms that has a shine component to it so your hair never looks dull or flat when using it.
Day 2 Of Unwashed Hair: The "Lauren Conrad" Ponytail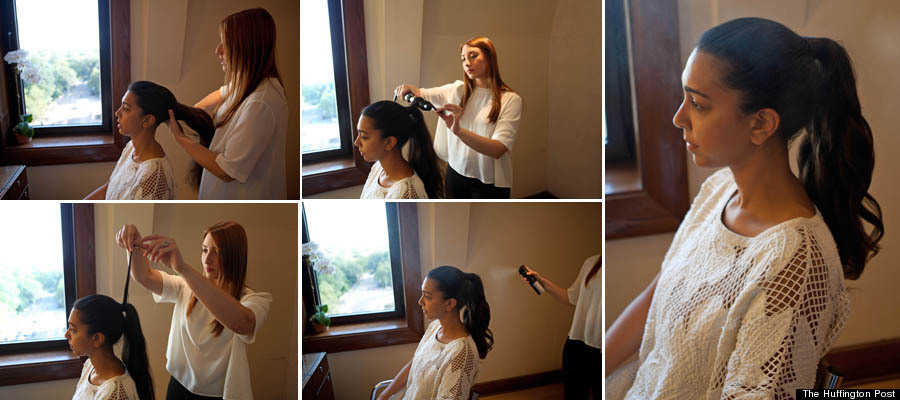 "This look works best with second-day hair because it combines sleekness and bounce with hair that has a bit of natural oils in it," Bivona adds. "The key to getting a looser, natural wave in the ponytail is to wrap large sections around a one-inch iron."
The products you'll need: Start by using dry shampoo at the roots, then smooth hair back into a mid-height ponytail. Bivona recommends SHOW Beauty Premiere Dry Shampoo ($39). It's also important to have a great hair balm to smooth fly aways.
Day 3 Of Unwashed Hair: The Sleek Ponytail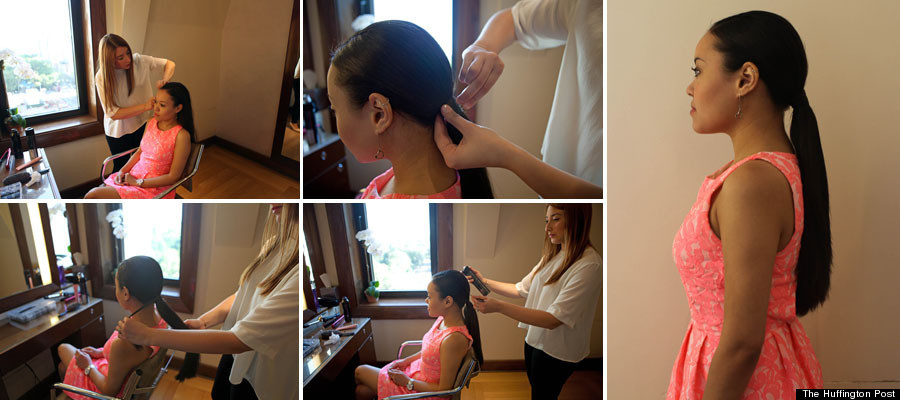 "By working with your own natural oils, day 3 is the best day to get that sleek, gelled look without using any gels or pomades. Using a flat iron on the ends will ensure that any frizzing that may have happened over night is tamed," Bivona says.
The products you'll need: Apply a generous amount of balm to help smooth hair into a low ponytail at the nape of the neck. Use spray to help control any frizz or fly aways at the end of the ponytail.
BEFORE YOU GO
PHOTO GALLERY
Ponytail Hairstyles