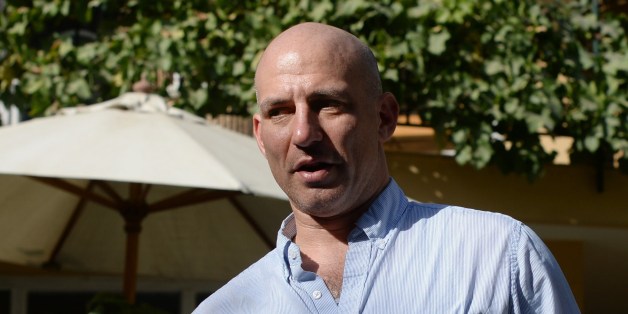 Afghanistan has kicked New York Times reporter Matthew Rosenberg out of the country on allegations that he is a spy.
Rosenberg tweeted Thursday:
At airport, expulsion order in hand. It says I am a spy with "secret relations" & must leave #Afghanistan in 24 hours pic.twitter.com/AXKaGfxlIt

— Matthew Rosenberg (@mrosenbergNYT) August 21, 2014
To be clear: Expulsion order basically issued by presidential fiat. Sadly, Afghans suffer far worse b/c of officials disregarding laws

— Matthew Rosenberg (@mrosenbergNYT) August 21, 2014
Meanwhile, the United States rejected the accusations in a statement from James Cunningham, the U.S. ambassador to Afghanistan, on Thursday. Cunningham called Rosenberg's expulsion "unwarranted," and said he called on Afghanistan's president Hamid Karzai "to affirm his government's recognition of the importance of protecting the freedom of the press, as an important part of the legacy of his presidency."
Afghanistan gave the reporter 24 hours to leave on Wednesday, and the Times said he was on a flight out of the country the next day. Rosenberg also tweeted that "Kabul's chief prosecutor, police general [and] four regular police" escorted him through immigration, and that he had a "police escort" to the plane.
The catalyst appeared to be his article about Afghan officials planning to form an interim government to break the country's election stalemate. The correspondent was interrogated about the piece by the office of Afghanistan's attorney general on Tuesday, and was initially banned from leaving the country.
The government then changed its mind and ordered him to leave, Rosenberg told HuffPost Live on Wednesday. "They came to our door, the police with AK47s and three civilian officials who all decided they would film the event of my colleague ... who went outside taking possession of the expulsion order," he said.