Crystal Coleman was an easy mark for the little 2-year-old Chihuahua mix at the Animal Welfare League of Arlington in Northern Virginia.
"We had visited four shelters last weekend, and this was the third. Rocket was all snuggled up in his little bed, recovering from being neutered," she says. "He looked so sweet."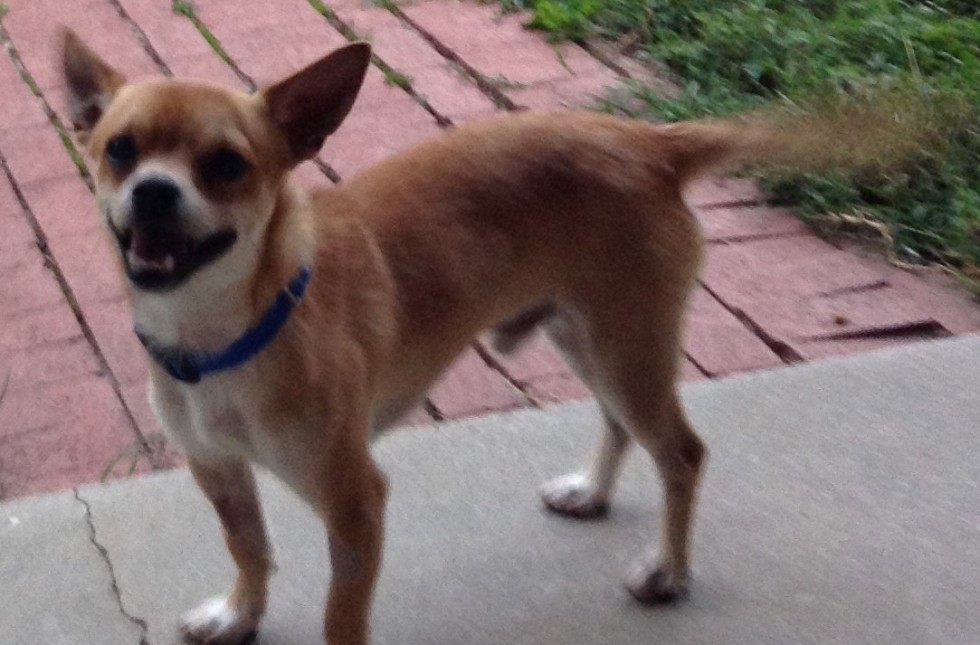 But before she, her husband Paul Murray and their 13-year-old son Kobe Anderson could make it official, there was one more family member who had to give the okay.
"Our little dog Oliver is quite old and grouchy," she says.
Oliver had been lonely since the death of his companion, Texas, an 11-year-old toy fox terrier with diabetes. But he'd also been bullied by another dog recently, and Coleman wanted to be sure he'd get along well with any new pet. "So, we went home to think it over. We talked about Rocket non-stop for the next 12 hours and brought Oliver to meet him first thing Sunday morning," she says.
The meeting went well. Really, really well. Rocket had a family. And from the looks of his adoption photo, he -- and they -- couldn't have been happier about it.
Before landing at AWLA, Rocket -- then called Bucky -- was in West Virginia, "living on a chain and had been since a pup," according to Chestina Merriner of the Potomac Highlands Animal Rescue. A volunteer talked Bucky's owner into giving him up, putting this little pup into a position to be all smiles, adopted by his new Maryland family.
Who adore him. Yes, even Oliver.
"We grin a lot when we are with him, he is very cuddly and such a sweet little soul. He even makes grouchy old Oliver happy to sit next to him," says Coleman. "We are so glad we stopped by the shelter in Arlington. I would tell others to give a shelter dog a chance. They really do need homes with people. That is when they are happiest. And you can be happier too."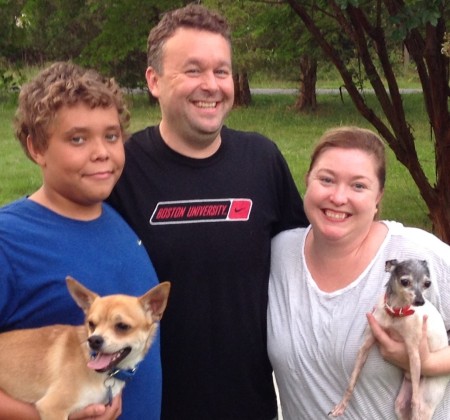 Do you know a smiling Chihuahua? Have another animal story to share? Get in touch at arin.greenwood@huffingtonpost.com!
BEFORE YOU GO
PHOTO GALLERY
These Cats Need Homes!