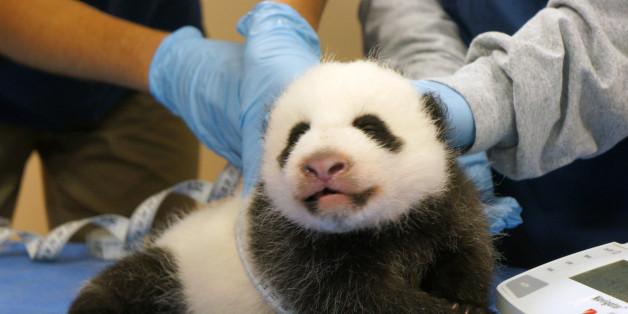 Bao Bao was just a few ounces when she was born, on Aug. 23, 2013. Now the National Zoo's panda cub is about 40 pounds -- and it's been so fun watching her grow.
With only about 2,500 giant pandas in the wild, each bear is special; but this especially terrific black-and-white munchkin is getting some well-deserved extra attention this weekend. On Saturday, the National Zoo is celebrating Bao Bao's first birthday. There'll be panda-related games, panda-themed entertainment and more.
For fans who can't make it to D.C., we asked our favorite panda-obsessive, Doxiemom Pandamonium -- an enthusiast who spends some eight hours a day watching panda cub live streams, then making highlights videos of these babies' best moments -- to share her top 10 Bao Bao milestones from the last year.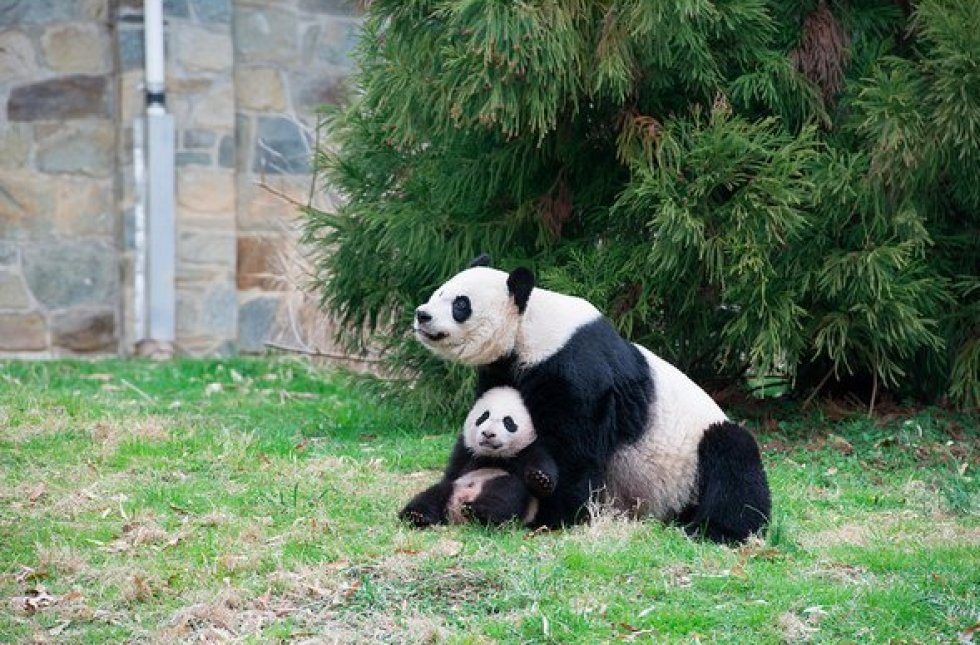 Bao Bao with mom Mei Xiang on April 2, 2014. It was the little one's second time outside.
Here are Doxiemom's favorite moments from Bao Bao's first year:
PHOTO GALLERY
Panda Enthusiast Doxiemom Pandamonium's 10 Favorite Bao Bao Moments From The Giant Panda's First Year
Is your favorite Bao Bao moment on the list? What will you be doing to celebrate this Saturday? Tell us in the comments -- and get in touch at arin.greenwood@huffingtonpost.com if you have an animal story to share!

BEFORE YOU GO
PHOTO GALLERY
Panda Overload!