Last month, the Islamic State jihadist group, formerly known as ISIS or ISIL, declared its sovereignty and promoted one of its leaders, Abu Bakr al-Baghdadi, to the helm. The Islamic State has been calling their newfound Syrian-Iraqi realm a caliphate, or a singular Muslim nation, with al-Baghdadi serving as caliph.
This particular type of religiously guided state hasn't been seen in centuries, and they're not inherently bad. What is inherently bad, however, is the Islamic State and the gruesome and inhumane methods it employs to seize control of Iraq. For the past several weeks, the group has been terrorizing Iraqis, particularly an ethnic minority known as the Yazidis, prompting U.S. airstrikes to halt their progression. Air raids are even now being considered in neighboring Syria, where much of the group resides.
It's a complex issue, and much of the current state of affairs is best explained by analyzing the events of the past decade. The documentaries below are all available for free online, and will help you understand what's going on.
Inside the Islamic State: "The Islamic State" (via YouTube)
WARNING: GRAPHIC CONTENT
This timely documentary by Vice News takes a look at the extremist group's grab for power in Syria and Iraq. Journalist Medyan Dairieh spent three weeks traveling with the Islamic State, from the front lines of battle to a recruitment camp and other establishments, where he witnessed the group's brutal tactics as they advanced across the region.
The Rise of the Islamic State: "Losing Iraq" (via PBS)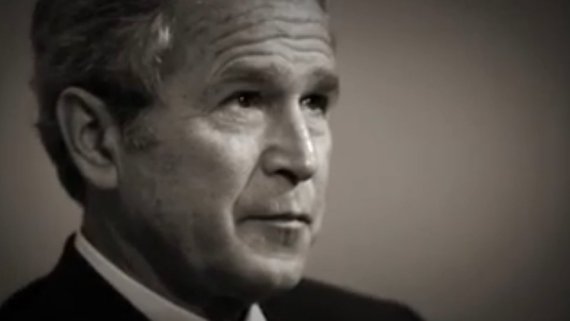 WARNING: GRAPHIC CONTENT
PBS Frontline released this documentary last month to tell the story of Iraq's growing unrest. The film charts the growth of the Islamic State, beginning years before U.S. troops withdrew in 2011, as they worked to build a military force. Interviewing journalists and former high-level military officials, including former Secretary of Defense Donald Rumsfeld, "Losing Iraq" also offers a critique of the Bush administration's military planning, or lack thereof.
Extremism in Syria: "Syria's Second Front" (via PBS)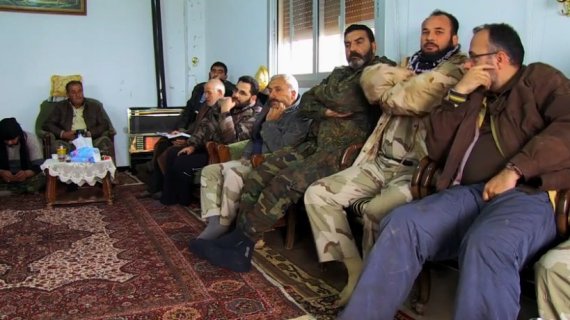 While peace talks in Syria's civil war stalled back in February, PBS Frontline aired this documentary detailing the war-torn country's new challenge -- extremist groups. These groups are tied to al-Qaeda, as the Islamic State was until being disavowed earlier this year after a dispute. The documentary follows the Free Syrian Army as it swings from fighting against jihadist rebels in the north and the regime of president Bashar al-Assad in the south.
Sectarian Violence: "Iraq in Fragments" (via Veoh)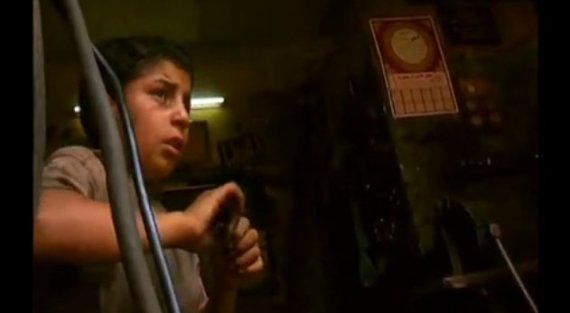 Filmmaker James Longley recorded these ordinary Iraqis' stories on trips to the region between 2003 and 2005. His finished product includes no scripted narration, simply showing interviews with its subjects' and telling the stories of their everyday lives. Beginning with a young working-class Sunni boy, the film also focuses on two other representatives of the "fragmented" nation -- a Shiite cleric and a group of Kurds. At the time of filming, the northern Kurdish region seems the most stable.
A Critique of U.S. Occupancy: "No End in Sight" (via YouTube)
Subtitled "Iraq's Descent Into Chaos," this 2007 film by Charles Ferguson takes a critical look at the failures of the war in Iraq. More specifically, Ferguson focuses on decisions made by the Bush administration in 2003 that led to harmful long-term effects. Interviews with journalists and many formerly high-ranking officials tell a tale of hardline party ideology and refusal to hear dissenting opinions.
Syrian Civil War: "Not Anymore: A Story of Revolution" (via Medium)
WARNING: GRAPHIC CONTENT
This 30-minute documentary released in February tells the story of Syrian rebel fighters, refugees and humanitarians trying to survive the civil war. David Axe, an experienced war reporter, gives a brief history of the deadly conflict as he talks to ordinary Syrians.
The Kurdish Conflict: "Female Fighters of Kurdistan" (via YouTube)
Another product of Vice News, this three-part series released in 2012 follows a group of female Peshmerga, part of what is generally regarded as a highly trained army of guerrilla fighters. It explains how the Kurdistan region came to be, more or less, occupying the mountainous part of northern Iraq, Iran and Syria, along with a southern bit of Turkey. Recently, some of this territory -- portions in northern Iraq -- was seized by the Islamic State. Until then, however, a combination of Peshmerga protection and oil access had allowed Iraq's Kurdish region to remain relatively stable for decades. The group aims to one day create their own officially recognized nation.
Post-Occupancy Life: "Iraq After the Occupation" (via YouTube)
Part of Al Jazeera's investigative series Fault Lines, this film takes viewers on a tour of major cities to see the damage caused by years of fighting. Several fragmented families are interviewed -- according to the documentary, one in 10 women had been widowed by the end of the occupation. Other personal accounts tell the story of a country with a long way to go in rebuilding its cities and industries.
A Female Iraqi Perspective: "Iraq: The Women's Story" (via YouTube)
Feeling that women's stories were not being told in the media, an Iraqi journalist traveled her country to create this documentary in 2006. She argues, throughout her dangerous journey, how the American invasion is to blame for the rise in religious extremism that has curtailed women's rights. Under Saddam Hussein's rein, she explained in an interview with The Guardian, life was hard. "We had no freedom of speech, no freedom of expression," she said. "But I never imagined the change would be this way, so bad."
American Soldiers' Perspective: "The War Tapes" (via YouTube)
In 2004, filmmakers gave cameras to 17 members of the National Guard deployed to Iraq. Together, the troops recorded 800 hours of footage. The finished documentary features three of them: Sergeant Stephen Pink, an aspiring writer, Sergeant Zack Bazzi, an Arabic-speaking college student, and Specialist Mike Moriarty, a self-described super-patriot. The film won Best International Documentary at the 2006 Tribeca Film Festival for its poignant, yet absorbing, take on the war.
A Cultural History: "Iraq, the Cradle of Civilization" (via YouTube)
Michael Wood's 1991 film on the rise of early civilization in Iraq puts present-day conflict in a much broader context. Touring key landmarks, he walks us through their ancient history and into the rise of Islam. Interestingly, according to Wood, everyday life remained relatively stagnant in the region until the oil industry took hold.
BEFORE YOU GO
PHOTO GALLERY
Prince Charles and Camilla in the Middle East