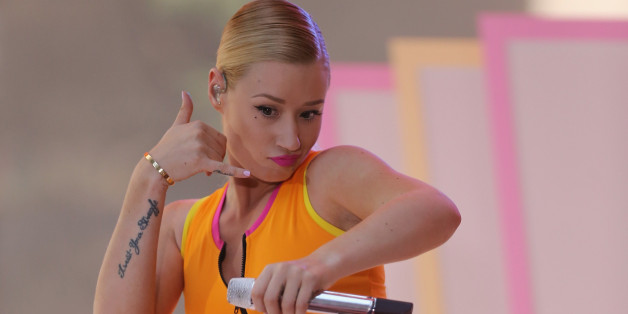 This looks like it hurt.
Iggy Azalea fell off the stage while performing her hit "Fancy" during an MTV Video Music Awards benefit concert on August 23:
Despite the blunder, security guards quickly pulled Azalea back onto the stage and she finished the song, telling the crowd she felt "very blessed" that she did not break her legs.
Azelea is definitely handling the incident like a champ, posting a video of the embarrassing moment on her Instagram account. She captioned the clip, "Sorry but it would be a crime not to share this with you all, I know I laughed. #StillFinishedtheSongTho #KeptOnRapping #TheShowMustGoOn":
We're glad she's okay!
BEFORE YOU GO
PHOTO GALLERY
All Things VMAs