Katy Perry never fails to surprise us when it comes to red carpet appearances, and pretty much life in general (hello, Instagrammed nose piercing) which makes her the perfect addition to a show like the 2014 MTV Video Music Awards, where anything can happen.
Last year, she played it on the safe-ish side in a leopard print Emanuel Ungaro dress complete with side slits and, yes, even a gold grill.
Just when we thought we'd have to wait to see Ms. Perry until after the show started, she made a grand last-minute entrance, complete with an orange Lamborghini and -- wait for it -- an homage to our favorite pop couple of yesteryear, Britney and Justin.
Katy and rapper Riff Raff's custom Versace denim outfits channeled the former couple's matchy-matchy denim look from the 2001 American Music Awards. This is the kind of nostalgia dreams are made of.
Hit us baby, one more time.
How did Katy's look compare?
PHOTOS: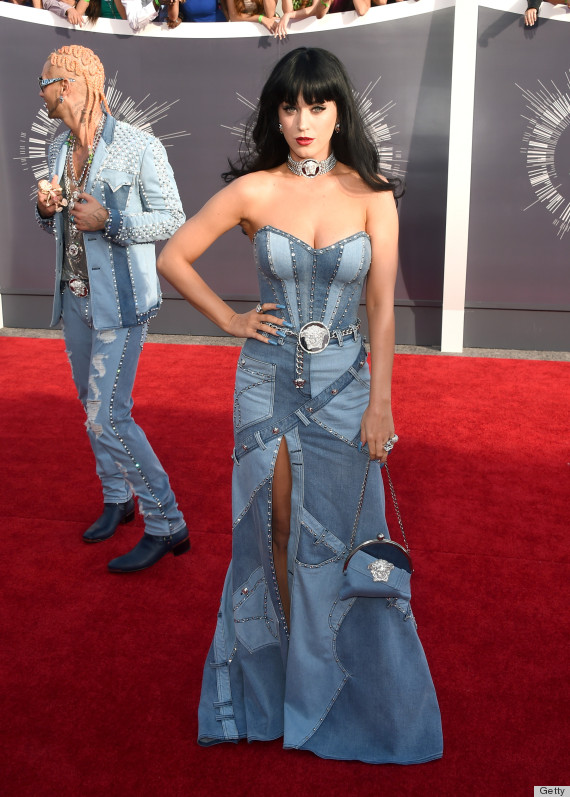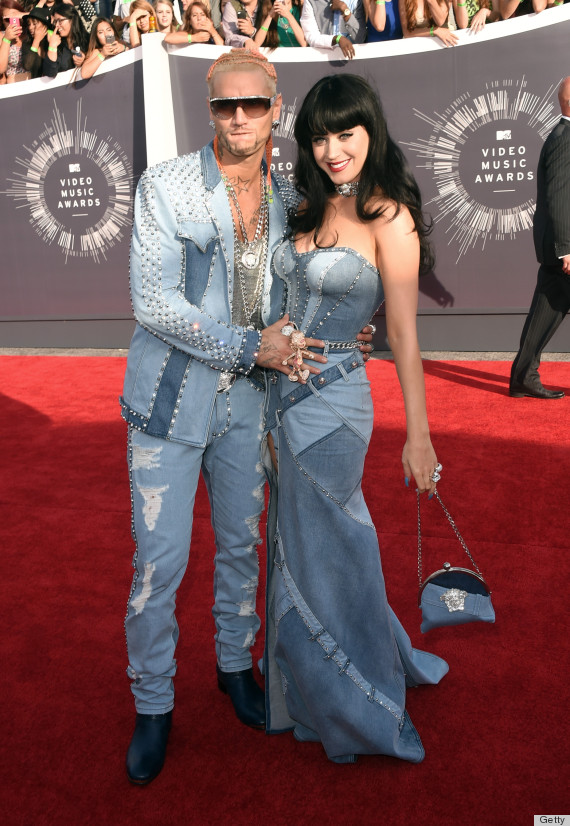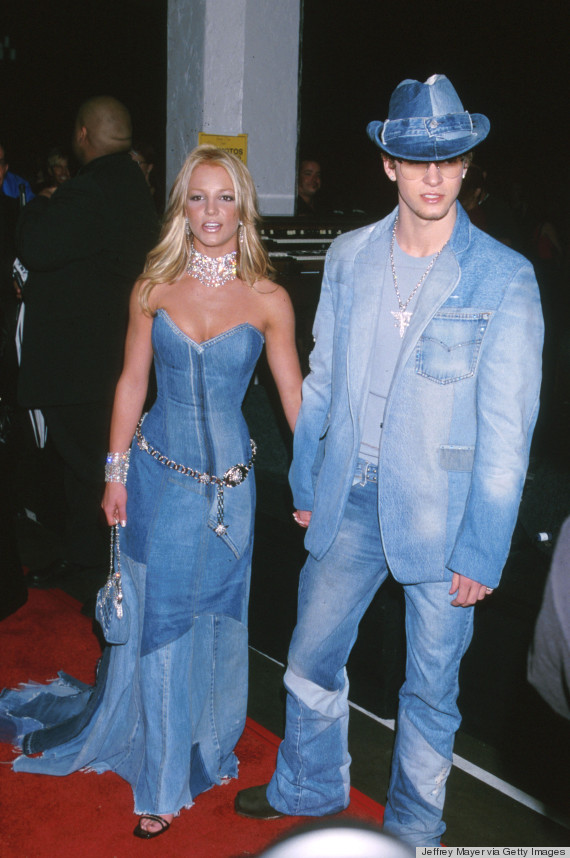 PHOTO GALLERY
2014 MTV Video Music Awards Red Carpet Arrivals