As much as we love Lena Dunham, we're more often than not questioning her red carpet choices. From her affection for bold color to this "Delia's-inspired" look from last awards season, she kind of has a way of... disappointing us on the red carpet.
This year at the 2014 Emmy Awards, however, may literally take the cake. While her blonde hair has kind of grown on us, the Giambattista Valli button-down shirt / ombre cake-tiered skirt...not so much. One of the things we love most about Lena is her individuality, but button-down shirts belong more on the set of her TV show than the red carpet.
What do you think of her look? Sound off below!
PHOTOS: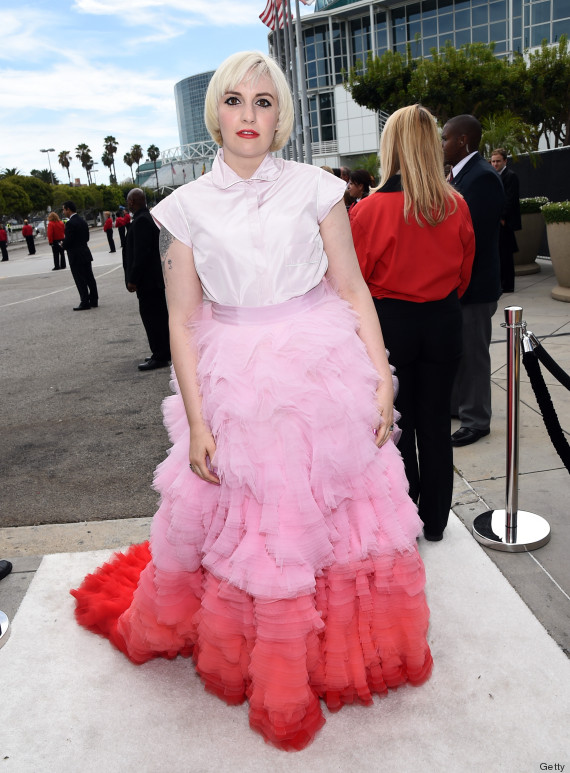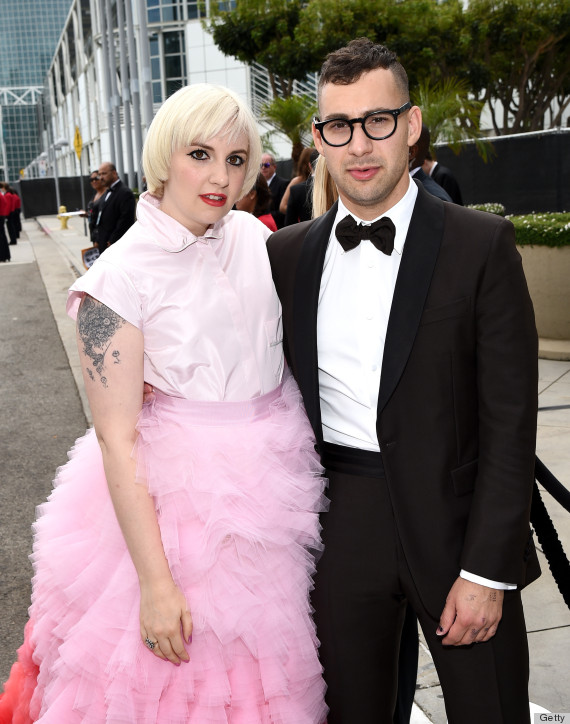 See the rest of the Emmys red carpet:
PHOTO GALLERY
Emmys Red Carpet 2014