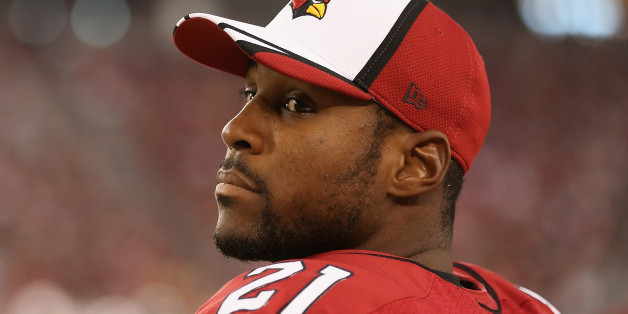 Depositing a $15 million signing bonus check simply isn't on the top of Patrick Peterson's to-do list.
That's what he told Sports Illustrated's Peter King Monday, when the columnist asked the Arizona Cardinals cornerback what's become of the $15,361,000 check he received in late July as part of his $70 million, five-year contract extension with the team.
"I just haven't gotten around to it," he said.
The eye-popping explanation prompted the Washington Post to recall a story about Rickey Henderson, a retired MLB player, who also tended to dwell on large checks.
When the Oakland A's sent him a million-dollar check in the 1980s, Henderson neglected to cash it and instead framed it on his wall. In an interview in 2009, Henderson explained he'd framed the check because it was the realization of his childhood goal to be a millionaire (apparently unaware he had to deposit the check to actually become a millionaire).
He did finally deposit the check after the A's called him up and explained their books were off by about a million dollars. "The Oakland A's finally called me ... and asked where the check [was], and I said it was on my wall," he said, adding they persuaded him to frame a copy of the check and go deposit the real thing.
If only we all had checks like that sitting in our homes somewhere. Especially ones like the kind Floyd Mayweather was so eager to flash on Instagram a couple days ago:
Check yourself, Mayweather.